The CW Announces Return Dates for 'The 100' and 'iZombie', Plus 'Supernatural' and 'Legends' Moves
Today The CW announced its midseason schedule, and there's a whole lot of moves going on.
Fans of DC's Legends of Tomorrow will be happy to see their show move from Thursdays to Tuesdays, after The Flash. The network's longest-running show, Supernatural, moves to 8/7c on Thursdays to make room for Riverdale, the network's highly-anticipated "dark" take on Archie Andrews and the gang.
RELATED: Vixen: CW Seed Announces Season 2 Premiere Date for Animated Arrow Spinoff
Also announced were return dates for The 100, which comes back on Feb. 1 at 9/8c, and iZombie, which returns on Tuesday, Apr. 4, with back-to-back episodes, settling into its usual Tuesday at 9/8c time period the following week. The returns of Reign (Feb. 10) and The Originals (Mar. 17) were also revealed.
Finally, the series finale of The Vampire Diaries will air on March 10, and the second season of Crazy Ex-Girlfriend will conclude on February 3.
Here's the press release:
THE CW ANNOUNCES MIDSEASON PREMIERE DATES

The Series Premiere of "Riverdale" to Debut Thursday, Jan. 26 at 9pm

As "Supernatural" Moves to Thursdays at 8pm

"DC's Legends of Tomorrow" Moves to Tuesdays at 9pm Starting Jan. 24;

"iZombie" Premieres on Tuesday, April 4

"The 100" Returns Wednesday, Feb. 1 at 9pm

Season Premiere of "Reign" Set for Friday, Feb. 10 and

"The Originals" Bows Friday, March 17

The Series Finale of "The Vampire Diaries" to Air Friday, March 10

November 16, 2016 (Burbank, CA) – The CW has set its midseason schedule, including the series premiere of the highly-anticipated new drama RIVERDALE, and the returns of THE 100, REIGN, THE ORIGINALS and IZOMBIE.

DC'S LEGENDS OF TOMORROW moves to its new night on Tuesday, January 24 (9:00-10:00pm ET/PT), paired with The CW's #1 series THE FLASH (8:00-9:00pm ET/PT).

On Thursday, January 26, SUPERNATURAL returns from its winter hiatus at its new time (8:00-9:00pm ET/PT), followed by the series debut of The CW's new drama RIVERDALE (9:00-10:00pm ET/PT), a surprising and subversive take based on the iconic characters from Archie Comics.

THE 100 is back Wednesday, February 1 (9:00-10:00pm ET/PT), paired with ARROW (8:00-9:00pm ET/PT).

REIGN returns for its fourth season Friday, February 10 (9:00-10:00pm ET/PT). With THE VAMPIRE DIARIES concluding after eight seasons on Friday, March 10, THE ORIGINALS will return on Friday, March 17 (8:00-9:00pm ET/PT).

The season finale of DC'S LEGENDS OF TOMORROW is set for Tuesday, March 28, and iZOMBIE will make its season three debut with back-to-back new episodes on Tuesday, April 4 (8:00-9:00pm and 9:00-10:00pm ET/PT), before moving to its regularly scheduled time period after THE FLASH on April 11.

The season finale of NO TOMORROW will air Tuesday, January 17 (9:00-10:00pm ET), with the season finale of FREQUENCY set for the following week Wednesday, January 25 (9:00-10:00pm ET/PT). CRAZY EX-GIRLFRIEND wraps up its second season run on Friday, February 3 (9:00-10:00pm ET/PT).

Below is The CW's midseason schedule with key moves and premiere dates:

MONDAY

8:00-9:00pm SUPERGIRL

9:00-10:00pm JANE THE VIRGIN

TUESDAYS BEGINNING JANUARY 24

8:00-9:00pm THE FLASH

9:00-10:00pm DC'S LEGENDS OF TOMORROW (New Time Period)

WEDNESDAYS BEGINNING FEBRUARY 1

8:00-9:00pm ARROW

9:00-10:00pm THE 100 (Season Premiere)

THURSDAYS BEGINNING JANUARY 26

8:00-9:00pm SUPERNATURAL (New Time Period)

9:00-10:00pm RIVERDALE (Series Premiere)

FRIDAYS BEGINNING FEBRUARY 10

8:00-9:00pm THE VAMPIRE DIARIES

9:00-10:00pm REIGN (Season Premiere)

FRIDAYS BEGINNING MARCH 17

8:00-9:00pm THE ORIGINALS (Season Premiere)

9:00-10:00pm REIGN

TUESDAY, APRIL 4

8:00-9:00pm iZOMBIE (Season Premiere)

9:00-10:00pm iZOMBIE (New Episode)

TUESDAYS BEGINNING APRIL 11

8:00-9:00pm THE FLASH

9:00-10:00pm iZOMBIE (Regular Time Period)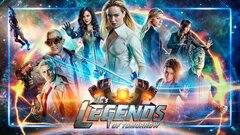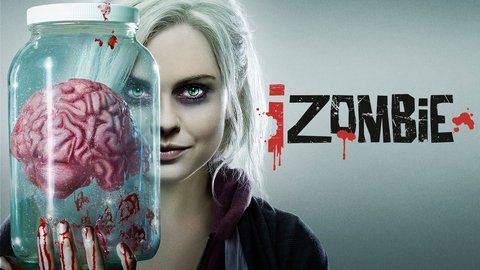 iZombie
where to stream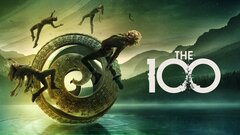 The 100
where to stream