'Law & Order' Season 21 Premiere: What Did You Think of the Return? (POLL)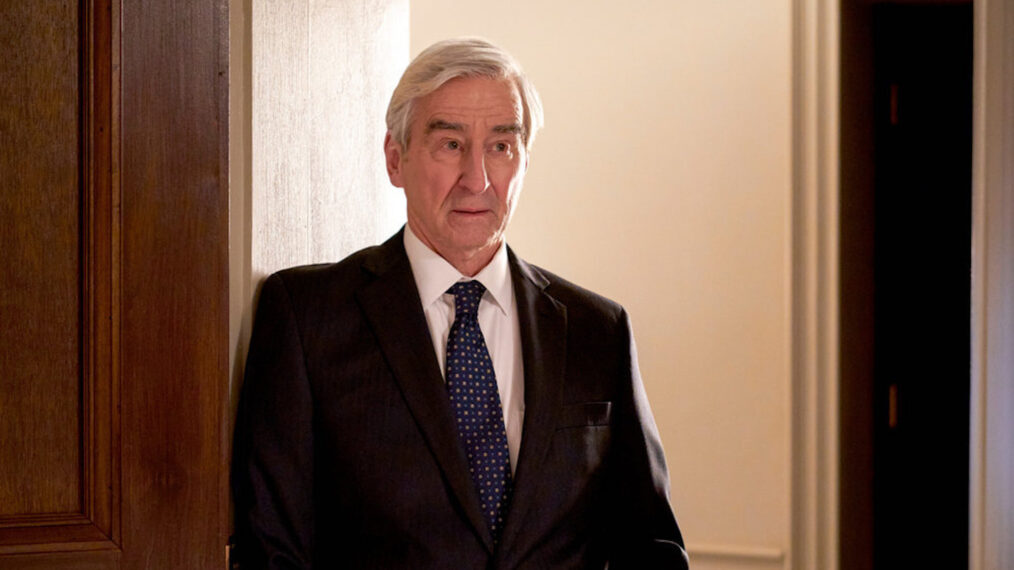 The Right Thing
Season 21 • Episode 1
[Warning: The below contains MAJOR spoilers for the Law & Order Season 21 premiere "The Right Thing."]
"In the criminal justice system, the people are represented by two separately, yet equally important groups: the police, who investigate crime, and the district attorneys, who prosecute the offenders. These are their stories." Welcome back, Law & Order!
What's the same (besides the format): Sam Waterston and Anthony Anderson are back as D.A. Jack McCoy and Detective Kevin Bernard, respectively. What's new: Bernard has a new partner, Detective Frank Cosgrove (Jeffrey Donovan), who's probably never going to be able to make friends with the other man ("I'm white, he's Black, I say the wrong thing and my career is over," he claims after the two disagree about how he treated a young man) or ADA Nolan Price (Hugh Dancy). Also joining McCoy in the D.A.'s office is ADA Samantha Maroun (Odelya Halevi). Bernard's new boss is Lieutenant Kate Dixon (Camryn Manheim).
The first case after 12 years involves the murder of an entertainer, Henry King, whose verdict was vacated; he gives a TV interview claiming he didn't rape 40 women. Among the early suspects: his wife, his agent, and a guy he owed money. All have alibis. Then video surfaces of Henry arguing with a woman on the street. That woman turns out to be ADA Jamie Ross (Carey Lowell)!
Henry blamed her for ruining his life, since she was the lead prosecutor on his rape trial and originally promised not to prosecute him. (There hadn't been enough evidence with his first victim, Nicole.) He had a PI digging into her life and cases, threatening to destroy her and her family. Dixon is none too pleased to hear that Cosgrove asked if Ross killed Henry. "All they ever do is question the way we do our jobs, our tactics, our integrity," he complains, prompting Dixon to remind him that the police and ADAs are partners.
It's Henry's wife Veronica who then clues them in on someone in a green hoodie watching their home. Video leads them to a cigarette butt, with DNA: Nicole's. They find the hoodie while executing a search warrant in her home, but there's no GSR, blood or DNA on it. But with that and the murder weapon found in the same area where they have her on video, Bernard and Cosgrove question her.
Cosgrove tells her they have everything on video but not to worry: No one thinks she did anything wrong, and if she tells them her side, she can go home. He even gives her his word. But after she confesses, he arrests her. Her lawyer then files a motion to suppress the confession, and since Cosgrove lied, Price doesn't want to use it.
"When you asked me to come here, you said I need someone who sees the world through a different lens," Nolan reminds McCoy. "Someone with the guts to make hard decisions." While McCoy points out that cops are allowed to lie, "It makes the confession less reliable, less ethical," Price argues. So where do they draw the line, his boss wants to know. It should be a case-by-case basis in Nolan's mind, and in this instance, Cosgrove practically promised Nicole immunity. Now it's McCoy's turn to remind Price that the "big bad police department" is their partner. But if he feels like he can win the trial without the confession, fine. He'll have to live with the consequences if he's wrong.
Cosgrove continues to be a problem for Price, this time on the stand, "drawing conclusions," if you ask Nicole's attorney and even bringing up the confession he's been explicitly told not to mention. Price's explanation for the judge, to counter Nicole's attorney's bid for a mistrial? It basically boils down to "oops?" The trial continues.
Price then confronts Cosgrove about what he did, but the detective doesn't really care. "I catch 'em, you cook 'em, that's how this is supposed to work," he says. "I'm a cop. I'm a good cop. Like it or not, I get paid to lie to people like Nicole Bell. Just stop trying to change the world. Do your damn job."
Nicole then claims that it was self-defense, and Veronica even perjures herself on the stand by saying she saw Henry attack her. "Henry King ruined my life. He ruined 39 other lives too, and some judge just let him walk free, so I shot him, so the women he raped could move on," Nicole says when she takes the stand. The final piece of the case falls into place when Maroun discovers that Nicole hid that she visited Ross on the day of the murder. Did the ADA know what she was going to do? Ross refuses to ruin Nicole's life again and takes the fifth when Price subpoenas her.
"Too bad we didn't have a damn confession," McCoy remarks as he watches Price tear himself up over the fact that the jury wants to believe Nicole's story. "It's OK to play the hero, Nolan, as long as you win, and right now, that appears highly unlikely."
With the jury seeing Price as another man victimizing Nicole, he realizes they need to reframe the argument. That means Maroun delivering the closing. As she shares with the jury, she can understand Nicole's desire for revenge. Her sister was raped and murdered nine years ago, and while everyone knows who was responsible, they couldn't prove it. It would have been normal and legal for Nicole to fantasize about killing Henry, but what she did, shooting him five times in cold blood, was wrong and criminal. The case comes down to one question, Maroun tells the jury: "Did Nicole Bell intentionally shoot and kill Henry King? If the answer is yes, you must convict."
After the verdict comes in (guilty), Maroun admits to Price that it doesn't feel right. Her goal is to help victims, not send them to prison. If you try a good case the right way, whatever the jury decides is right, whether or not it feels good, he tells her. That's the only way he knows how to do it that allows him to sleep at night. What she needs is for Nicole to get the lightest sentence possible. And with that, Price is left staring up at the courthouse.
What did you think of Law & Order's return? Let us know in the poll below.
Law & Order, Thursdays, 8/7c, NBC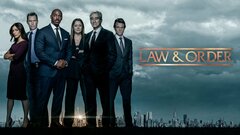 Powered by