'Vikings: Valhalla' Cast Shares Harrowing & Hilarious BTS Details From Set (VIDEO)
A new generation of adventurers powers this 11th Century Norse saga in Vikings: Valhalla, a follow-up to History Channel's Vikings (2013-2020), set 100 years after the events of that series finale.
We spoke with the action-packed series' core trio: sea captain/explorer Leif Eriksson (Sam Corlett); his fearless pagan sister Freydis (Frida Gustavsson); and Prince of Norway, Harald Sigurdsson (Leo Suter). They revealed how harrowing it was to shoot the intense fight/battle scenes; laughed about the hilarious first meeting on set between Corlett and Suter; and praised the show's many badass women.
That includes Freydis' mentor, warrior, and fellow pagan Jarl Haakon (Caroline Henderson), the diplomatic and tolerant ruler of key Viking city, Kattegat. The peace there is threatened by conflict between pagan and Christian Vikings. But, Henderson hinted, her shieldmaidens are not to be messed with.
Watch the full video interview above!
Vikings: Valhalla, Series Premiere, Friday, February 25, Netflix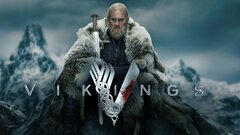 Vikings
where to stream
Powered by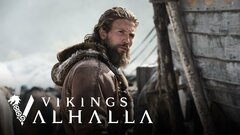 Powered by