Todd Bridges Opens Up About 'Celebrity Big Brother' & Who Gets His Vote in the Finale
What you talkin' about, Celebrity Big Brother? Ahead of the reality show's February 23 finale, it was Todd Bridges and Lamar Odom sent home in a double eviction. The two were initially put on the block by Head of Household (HOH) Todrick Hall. Todd didn't go down without a fight though. He beat Todrick and Miesha Tate head-to-head in the Celebrity Luge "Power of Veto" competition. Of course, the sitcom star took himself off the block. A split vote led to Todrick deciding it was game over for Lamar rather than Cynthia Bailey.
Host Julie Chen Moonves then told the remaining houseguests that there would be a second person sent packing. Tate won the "BB Flix Film Festival" HOH and secured her place in the finale. The MMA fighter then put Cynthia and Todd on the block. Tate solidified her picks by also winning the "Frozen in Time" competition for "Power of Veto." That translated into the end of the road for Todd. Meaning, Miesha, Cynthia, and Todrick are left to fight over the $250,000 prize.
Before the winner is crowned, we caught up with Todd, who reveals how his perspective on the competitors changed watching the show back.
When was the moment you decided to go from the sidelines into the game?
Todd Bridges: I was always in the game. People thought that I was sleeping, but I was listening to what other people were saying. I was watching. I was hearing. I wanted to wait before I made my move. That's how I made it to the final four. I stayed around long enough listening and hearing. What scared Miesha and Todrick is I started winning. I stayed very close to them.
And then things took a turn.
What took me a long time to figure out was how Todrick was ready to cut my throat at any time. Unfortunately, rewatching what was going on, I realized he was not as nice as I thought he was. I think what really got to me too was him trying to tell me what television was like. I thought, "Does this guy know what I do for a living?" Everything didn't come together until I got out and watched the horrible things he said about me and Shanna [Moekler]. Then what he did with Carson [Kressley]. I got to see that for myself. At the end of the day, I'm happy I played a great game. A fun game. People enjoyed watching me, hoping I can get through and win. I think it will be totally different when Todrick gets out.
You told Julie you were pretty set in voting for Todrick in the end. Safe to say that changed?
It's over now. He won't get my vote now. That has been cut after watching the horrible things he said about me when I was gone. Wow, man up. Have the courage to say it when I was there. I told him and Miesha I was coming for them. The line was drawn in the sand. When you are in that Big Brother house, emotions are running high. You are always on alert. The head gets foggy. I think Miesha played a good game. Todrick played an evil game. Miesha played a pretty mean game too watching it back. They said some pretty mean things. That's unfortunate.
Someone you got into it with at one point was Cynthia. You two seemed to bury the hatchet in the end.
Cynthia did not understand that I had given my word to vote for her. I didn't want to say it at the time because other people were listening. She came after me not realizing everything. When she voted for Teddi [Mellencamp], I wasn't mad about that. I understand once you give your word, that's it. When I explained to her what was going on she was like, "I'm so sorry, I didn't realize." I was trying to tell her without telling her. Cynthia is a great person, but she has to win something. Her situation is she'll be cut because of the simple fact they will cut her throat just the same. You got to win HOH to get one of the others out. If she can get to the top, she can win. She got my vote. I think she got a lot of people's vote.
One of your victories in the competition was a result of having good taste buds. Do you feel you gained a few pounds in that environment? So much temptation and time to kill.
I actually lost weight there. I put on pounds before. When I did that little [luge] race, I looked like a gigantic Teletubby. I was like, "Wow, what happened to my shape?" With the whole COVID thing I was drinking tons of soda, and I hadn't been drinking soda in 25 days. I don't drink much sugar anymore. I realized in that costume things have got to change. I can't keep looking like that. In another year I'm going to look great. I'm not going to rush. Eating right and taking care of myself and working out.
Lamar might be a good resource for that as an athlete. He mentioned your tight bond and that you'll help him maintain sobriety. What kind of friendship do you think you'll have outside the house?
Me and Lamar are going to hang out. I will work with him to get past the struggles of sobriety. I also like to talk to him. I want him to understand there are certain ways to live your life. It's not about going to clubs anymore and partying. Clubs are very dangerous places for people like us. It can take you back somewhere you don't want to go. What is great about Lamar is he is very honest about what he says. I still don't think Lamar understood how the game was played.
How do you feel the show changed your public perception? How do you feel you changed as a person?
I think that I got a chance to show who I really was. People got to see me in my own element and how I am with others. How I'm very family-oriented. I have a great family. We all live on the same property. I'm a family man and believe in the family. I'm not married currently, but I believe I will get married again. I think the greatest gift is being in love with someone and them in love with you. It's the greatest thing in the world we can give each other. Everyone needs companionship. People got to see me being a family person. I'm happy about that.
Maybe there is a dating reality show in the future. Todd Finds Love?
No, no, none of that. Todd will find love another way. No show needs to help me.
Big Brother: Celebrity Edition, Season Finale, Wednesday, February 23, 8/7c, CBS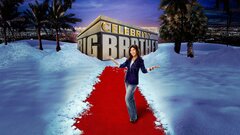 Powered by