'9-1-1' Promo: Chimney & Maddie's Returns, Plus Eddie's New Job (VIDEO)
When 9-1-1 returns from its current break in the spring (March 21, to be exact), there is a lot to look forward to — just check out the new promo!
First of all, firefighter Howie "Chimney" Han (Kenneth Choi) — it's "like I never even left" — and 9-1-1 dispatcher Maddie Kendall (Jennifer Love Hewitt) are back. Plus, we get a glimpse at former firefighter Eddie Diaz (Ryan Guzman) in his new position after he left the 118 due to the risks and his son Christopher's (Gavin McHugh) concerns. "Do not take your foot off the gas," he says.
Plus, there are going to be, of course, some crazy calls, including someone holding on to — and falling off?! — the side of a building and a gunman. And Arielle Kebbel is joining as a new recurring character, firefighter Lucy Donato. Watch the video below for more.
9-1-1 last aired a new episode in December, celebrating Christmas and ending with the aforementioned career change for Eddie. Its spinoff, Lone Star, has taken over its time slot on Mondays, but will be moving back to 9/8c with 9-1-1's return.
See Also
From Maddie and Chimney's returns to Eddie leaving the 118, there's quite a bit that needs to be addressed when the Fox first responder drama resumes.
And when the first responder drama picks up, Sergeant Athena Grant (Angela Bassett), Captain Bobby Nash (Peter Krause) and the members of the 118 "speed" to the rescue to save a family whose pick-up truck has been rigged with a pipe bomb which will detonate if the vehicle slows under 55 miles an hour (hence Eddie's order in the promo). Meanwhile, Eddie has a rough transition into his new job, firefighter Evan "Buck" Buckley (Oliver Stark) makes an impulsive relationship decision, and the 118 welcome two new members to the team.
9-1-1, Returns, Monday, March 21, 8/7c, Fox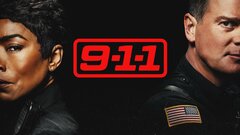 9-1-1
where to stream
Powered by