What's Worth Watching: 'The Exorcist', 'Crazy Ex-Girlfriend', 'Doctor Who', 'Gilmore Girls', 'The Affair' and more for Friday, Nov. 18 thru Sunday, Nov. 20
The Exorcist (Friday, 9/8c, Fox): The ratings may be hellishly low, but this surprisingly effective reboot of the horror classic has sustained a tone of suspenseful tension with plentiful shocks—most notably the recent reveal that Angela (Geena Davis) is in fact the grown version of the original movie's bedeviled Regan MacNeil. As the exorcism continues of her ravaged daughter Casey (Hannah Kasulka), Father Tomas (Alfonso Herrera) arranges for Angela to come face to face with the demon she knows all too well.
Crazy Ex-Girlfriend (Friday, 9/8c, The CW): Also struggling in the ratings, this inspired but decidedly twisted musical rom-com rejoins Rebecca (Rachel Bloom) after the break-up with Josh (Vincent Rodriguez III) and the departure of Greg (Santino Fontana). Now she's turning her obsessive sights on Josh's other ex, former frenemy Valencia (Gabrielle Ruiz), and their getaway to a Burning Man-like retreat culminates in a typically trippy dream ballet. Don't say you weren't warned.
Doctor Who: The Power of the Daleks (Saturday, 8:25/7:25c, BBC America): A lost chapter of Who history from a half-century ago comes back to life in a six-part animated series using original audio from the 1966 broadcast. (The original negatives were destroyed in 1974.) This adventure pits a newly regenerated Second Doctor (Patrick Troughton) against the Daleks on the planet Vulcan.
Life on (Bruno) Mars: Pop superstar Bruno Mars gets the 60 Minutes treatment (Sunday, 7/6c) in a Lara Logan interview that revisits his humble upbringing in Hawaii, where he and his family lived a nomadic existence after his parents split up by the time he was 12. … Now Mars is atop the charts, serving as the opening act for ABC's American Music Awards (Sunday, 8/7c), his first time performing at the star-laden ceremony. Maroon 5 and Kendrick Lamar close the show, with performances in between from the likes of Lady Gaga, John Legend, Green Day, The Weeknd, Justin Bieber and Sting, who receives the "AMA Musi Award of Merit." Fans vote for the awards, so no complaining if your favorite doesn't win.
Inside Weekend TV: In preparation for next Friday's premiere on Netflix of Gilmore Girls: A Year in the Life, the family-friendly UP channel begins a 153-hour marathon of all seven seasons of Gilmore Girls starting Friday at 6/5c and continuing through next Friday at 3 am/2c. … Former Fox News anchor Gretchen Carlson, whose lawsuit against Fox News chairman Roger Ailes led to his resignation, appears on a special 20/20 report about sexual harassment in the workplace, "Crossing Lines: Women and Men at Work" (Friday, 10/9c, ABC). … Yet another marathon, of the addictive The Great British Baking Show's spinoff Masterclass, is a tasty way to while away your Saturday afternoon, for six consecutive hours starting at noon/11c (check local listings at pbs.org). … Kristen Wiig, a Saturday Night Live standout for seven seasons, returns for her second time as guest host (Saturday, 11:30/10:30c, NBC). … Showtime's The Affair returns for a third season (Sunday, 10/9c), continuing to sort through the wreckage wrought by the affair of Noah (Dominic West), whose viewpoint occupies the entire season premiere, and Alison (Ruth Wilson). The story picks up three years after Noah's admission of guilt at Scotty's murder trial, and no one's enjoying a happy ending, including the former lovers' exes, Cole (Joshua Jackson) and Helen (Maura Tierney). I hope they all haven't been watching HBO's Divorce in the interim.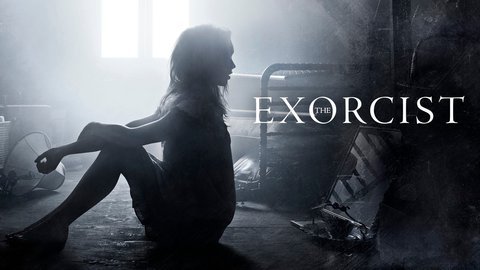 Powered by