Super Bowl 2022 Movie Trailer Roundup: 'Jurassic World Dominion,' 'The Lost City' & More (VIDEO)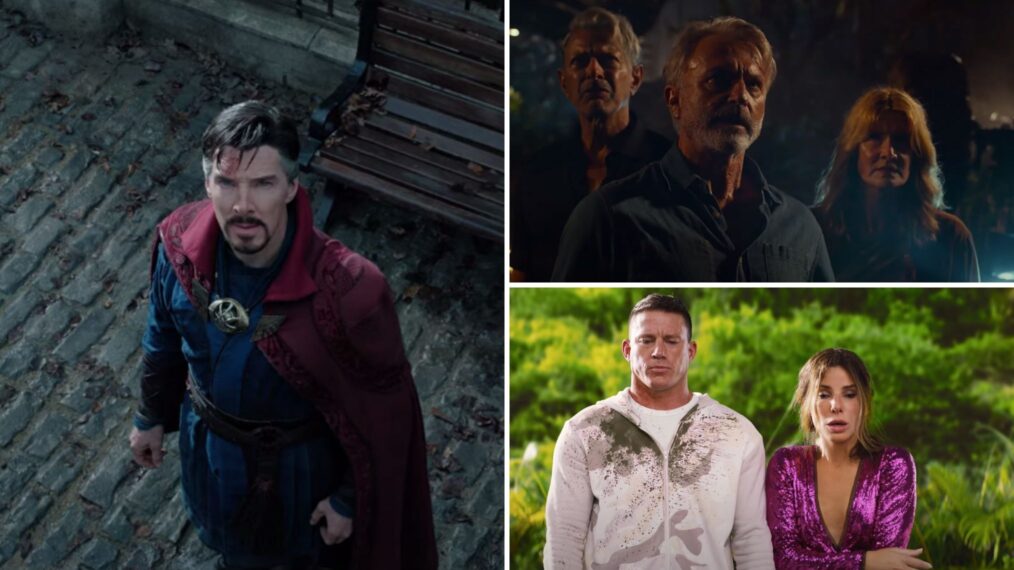 We all tune into the Super Bowl for different reasons — love of the game, to see the halftime spectacle and buzzy commercials, or just for an excuse to scarf down buffalo chicken dip. But one additional bonus of the 2022 big game was the multitude of high-profile movie trailers that were dropped in between plays.
From a Marvel must-see to some sci-fi fun and rom-com/action, the night really delivered the goods and the star power with names like Sandra Bullock, Benedict Cumberbatch, and Ryan Reynolds — and many of the flicks will be available on streaming soon!
Watch the trailers for movies landing on streamers like Netflix and Disney+, and headed to theaters soon, and stay tuned to TV Insider for more must-see TV news out of Super Bowl LVI.
Doctor Strange in the Multiverse of Madness
The Lost City
The Adam Project
Jurassic World Dominion
NOPE
Sonic the Hedgehog 2