'Vikings': What Is Ragnar's Fate in the Midseason Premiere?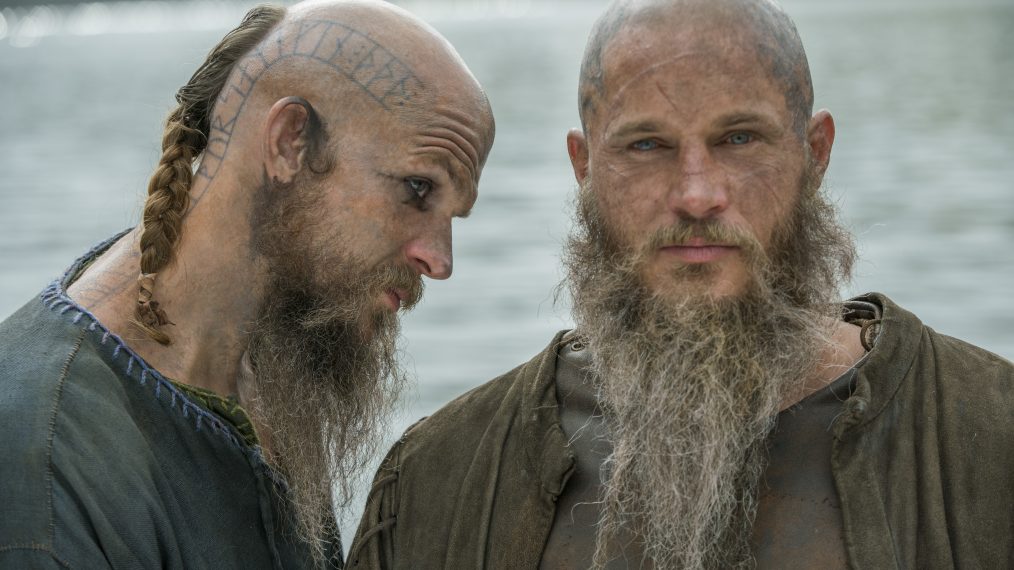 "Who wants to be king?" demanded aging Nordic ruler Ragnar Lothbrok (Travis Fimmel) of his resentful sons when we last left off on Vikings. Ragnar had just received a hostile reception from the Viking people after a mysterious absence, following a humiliating failed raid on Paris. Any takers for his throne?
Not his eldest, Bjorn (Alexander Ludwig), as he must first satisfy his own destiny. "He sails off toward the Mediterranean and comes into contact with his uncle, Rollo [Clive Standen], who is now a Frankish count," creator Michael Hirst reveals.
RELATED: How the Vikings "Braids Mistress" Keeps the Show's Warriors Looking Fierce
Could it be Ubbe (Jordan Patrick Smith), the eldest son of Ragnar's second wife, Aslaug (Alyssa Sutherland)? "Ubbe is most like him. He looks like a young Ragnar, identifies with him, shares his aspirations," Hirst says.
Or will it be the unlikely youngest, Ivar (Alex Hogh Andersen)? When the child was an infant, Ragnar learned Ivar would never walk, so he left his newborn baby to die on a riverbank—but Aslaug rescued him. "Ivar was partly brought up and educated by Floki [Gustaf Skarsgård, above with Fimmel] in the deep magic and traditions of the Vikings," Hirst says. "He's very dark. He does terrible things. But somehow, you never lose sympathy for him, because he was born in terrible circumstances."
Besides seeing his sons, now young men, Ragnar also reunites with English King Ecbert (Linus Roache), with whom he has a complicated history. "Their meeting this time has extraordinary consequences," Hirst says. "If you have tears to weep, prepare to weep." Fans shouldn't cry for Ragnar's first wife, Lagertha (Katheryn Winnick)—she has a new love interest, Astrid (Josefin Asplund). "Who could blame her?" Hirst says, "Men in Lagertha's life have been disappointing or treacherous."
But then, so have some women—namely Aslaug—and the pair is heading for a showdown. "Lagertha never forgets," Hirst says. "That relationship between two powerful women who simply can't live in the same world anymore is resolved in a very unexpected fashion."
So are all the rumors of Ragnar's upcoming demise true? "There's a lot of mourning and a lot of joy," Hirst says of the rest of the season. "By the end, there's the biggest battle we've done. It's out of this world."
Vikings, Midseason premiere, Wednesday, Nov. 30, 9/8c, History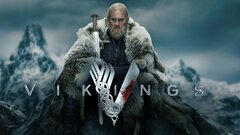 Vikings
where to stream
Powered by