Cameron Mathison Talks 'Clash of the Grandmas' and His Favorite Holiday Cookies
They'd pinch his cheek—if only they were tall enough. Actor and Entertainment Tonight anchor Cameron Mathison (above, center) is host of the new Food Network competition series Clash of the Grandmas, in which four AARP-tastic home cooks vie each week for a $10,000 prize. The well-seasoned contestants couldn't be more adorable—but Cameron plays tough!
This show is big on curveballs. How can these poor grannies make comfort food when they're not in their comfort zone?
But they deliver! One week they have to create a great Italian dish out of Thanksgiving leftovers and figure out how to make pie on a stick. The next, they're making appetizers using a clothes iron. They even have to cook with liquid nitrogen. But as crazy as some of the challenges get, these ladies are rarely thrown. I'm very impressed.
RELATED: Christina Tosi on the MasterChef Finale and How Her Green Juice Keeps Her Balanced
Isn't this your entrée to food TV?
Yes, and it's a perfect fit. [Laughs] Everywhere I went during my 14 years on All My Children, people would tell me that their grandmothers loved me.
So what's your takeaway from this show?
You know what I love most about these grandmas? They're all so happy to be here. They have the most incredible attitude: "Life is short. Make the most of it! Smile!" They meet every challenge, no matter how stressful, with positivity and they show incredible support for each other—and that, in the cutthroat world of food competition shows, is pretty amazing.
You're making quite a killing these days being wholesome. Your movie series Murder, She Baked—which mixes food, charm, romance and small-town crime—draws huge ratings for Hallmark.
There's a lot of debauchery on TV right now, which, don't get me wrong, certainly serves a purpose. But I like working with Hallmark. Yes, we solve crime, but Murder, She Baked is sweet and comforting. My kids can watch. My parents can watch. It's a little refuge from all the madness. Those movies are right in line with how I like to live my life.
---
Sugar Cookies
It's going to be a cool Yule for Cameron Mathison. On December 18, he'll star opposite Oscar winner Mira Sorvino in the Hallmark movie A Christmas to Remember. She's a high-strung talk show host who gets into a car crash during a Colorado blizzard and develops amnesia; he's a kindly widower with three kids who nurses her back to health.
Then it's holiday time for Mathison, wife Vanessa and their children, Leila and Lucas. This cookie recipe is a family favorite. "It was passed down from my grandmother to my mother to me," Mathison says. "It's simple, but it really means a lot."
Ingredients
1½ cups butter, softened
2 cups white sugar
4 eggs
1 teaspoon vanilla extract
5 cups all-purpose flour
2 teaspoons baking powder
1 teaspoon salt
Directions
In a large bowl, cream together butter and sugar until smooth. Beat in eggs and vanilla. Stir in the flour, baking powder and salt. Cover and chill dough for at least one hour (or overnight). Preheat oven to 400 degrees F. Roll out dough on floured surface ¼- to ½-inch thick. Cut into shapes with any cookie cutter. Place cookies 1 inch apart on ungreased cookie sheets. Bake 6 to 8 minutes. Cool completely.
Clash of the Grandmas, Series premiere, Sunday, Nov. 13, 10/9c, Food Network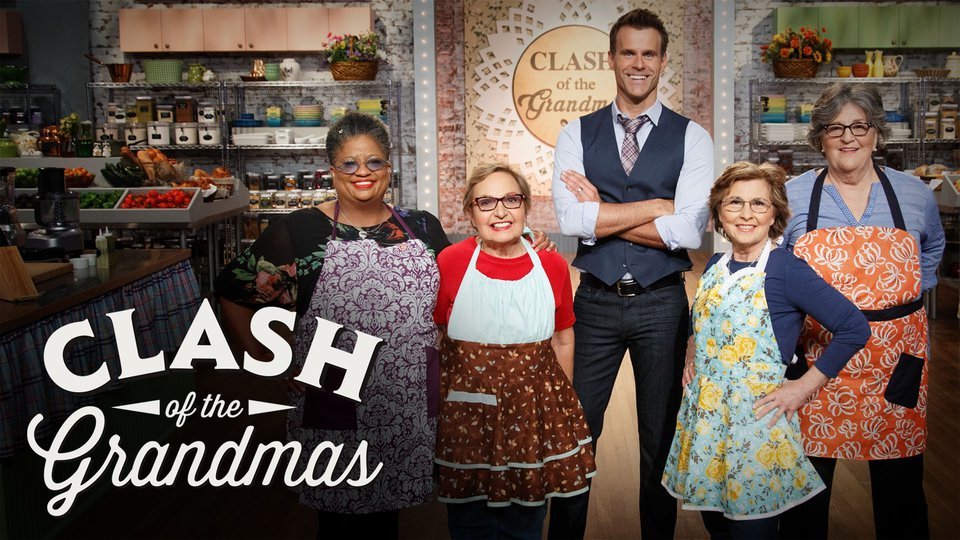 Powered by