'Divorce': Molly Shannon On Being Sarah Jessica Parker's 'Self-Centered' Buddy
Some information on Molly Shannon, who's been stealing scenes left and right on HBO's Divorce:
Who She Plays
Diane, uncommonly unabashed best friend to Sarah Jessica Parker's maritally challenged Frances. She is also very, very wealthy. And in Sunday night's episode, she lords it over her husband's ex. "Diane is unapologetic about being rich," says Shannon (above, with Parker and Talia Balsam)."In her mind, she's like, 'Yeah, I'm the new wife. I've got a lot of money. I'm really enjoying it. I can buy art. I can afford a fancy blow-dry. It doesn't bother me!'"
RELATED: Sharon Horgan on How Her Shows are About 'Taking a Leap'
Where You've Seen Her
Most likely pulling her hands out of her armpits as pathologically odd parochial school teen Mary Katherine Gallagher on Saturday Night Live. Among her other memorable characters: the high-kicking, tracksuited Sally O'Malley, who'd demonstrate her flexibility while yelling "I'm 50!" But Shannon's career hasn't been all laughs. She started out with small parts on dramas like Twin Peaks and recently earned praise for her role as a dying mom in the independent film Other People.
Why We Love Her
A lesser actress might have made Diane, who fired a gun at her husband during a screaming match in the premiere (giving him a heart attack and putting him in a coma), seem completely barmy or dreadfully shrill—and easy to dismiss. But Shannon understands when to pull back. "I know women like her," she says. "They don't have boundaries. They're kind of loud. They talk a lot and don't listen well. They maybe drink too much. But Diane is really struggling in her relationship, and I never want to make that seem silly, so you can feel for her too."
Carried Away
Divorce is nothing like the runway-obsessed Sex and the City, but it's still got perks for Shannon. "I love Diane's big glass house and the fancy clothes that I get to wear," she says, "which I would never wear in my real life!" Something else Shannon wouldn't do off screen is be such a bad buddy. In that, she is definitely more of a Sex and the City girl. "Diane can be a little self-centered," she says. "I'm a much better friend in real life!"
Divorce, Sundays, 9/8c, HBO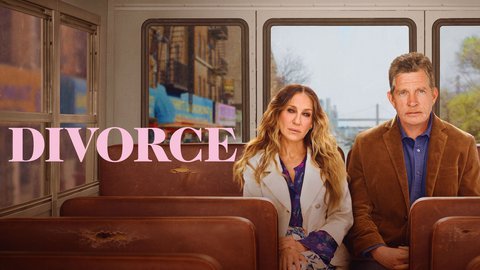 Divorce
where to stream
Powered by