Who Were the Winners and Losers of the 2016 Election?
From a record 17 Republican primary candidates to hacked emails, sexual harassment charges and debate face-offs between presidential candidates Donald Trump and Hillary Clinton, the 2016 election season has been a must-watch for voters. "This is the sixth presidential race that I've covered, and it's been unlike any other election," says CBS This Morning cohost Norah O'Donnell, a former congressional and White House correspondent. "One reason being the two nominees: the first female nominee of a [major] party and a businessman who doesn't have a legislative background. You have a contest that has focused on, in many ways, personality, character and temperament rather than policy."
RELATED: Will & Grace Election-Themed Reunion Feels Like the Show Never Ended (VIDEO)
Nicolle Wallace, a political analyst for NBC and MSNBC, and a former communications director for George W. Bush, adds that, "Television has been vitally important to this campaign. The consequences of the political conversation are many; some good—a common concern and focus—and some not so good—widespread anxiety about the coarseness of the political conversation." American politics, she adds, "has become the circus, and our TV journalists and networks have covered the circus. There's been nothing better on television! The events have become dramatic and unpredictable."
Trump and Clinton aren't the only ones who will find themselves either a winner or a loser come election day November 8. The TV industry has seen its own highs and lows, including record-breaking ratings (a combined 259 million viewers watched the three presidential and one vice-presidential debates) and high-profile job loss (bye-bye Billy Bush).
Winners
Cable News Channels
Fox News, CNN and MSNBC earned ratings bumps—all had record-breaking third quarters for their combined programming—and saw huge audiences for their primary and general election debate coverage. Many reporters and anchors, including Fox News's Megyn Kelly and MSNBC's Joy-Ann Reid, saw their stars rise. CNN was the preferred network for audiences age 25–54, drawing the most viewers in the advertiser-coveted demo for the first two debates, and coming in just behind Fox News in the third. "CNN has done a good job including people from different campaigns," notes presidential historian Doris Kearns Goodwin. "Their rise might be a lesson that if other cable networks follow suit, they'll be trusted more."
Late-Night Hosts
Those who worried that no one could replace The Daily Show's Jon Stewart for political commentary didn't have to fret. John Oliver's Last Week Tonight on HBO became the go-to place for Stewart fans looking for acid deconstructions of the candidates' words. CBS's Late Show With Stephen Colbert stayed at the forefront of the conversation by airing live shows after each presidential debate; he also plans to go live on November 7 and 9, and will host an election-night special on Showtime. Samantha Bee broke through the glass ceiling as the only current female late-night host. On TBS's Full Frontal, she used slashing wit to make her points, whether taking on male politicians' ill-advised comments on rape or exposing the ignorance of some voters. "What the late-night hosts have been able to do with their humor, even when it's biting, during this coarse and disheartening election is allow people to relax and laugh," says Goodwin. "It's a great way to end the day."
Saturday Night Live
The sketch show found its satiric footing during the final weeks of the campaign. The season premiere had the highest ratings in eight years, boosted by vicious and hysterical impersonations of a mad-eyed Clinton, played by Kate McKinnon, and a jaw-jutting, hand-waving Trump, courtesy of Alec Baldwin.
Losers
Billy Bush
Seven weeks after he joined Today as cohost of the 9am hour, Billy Bush was out of a job, due to the leaked 2005 audio tape of the Access Hollywood then-host laughing as Trump described how he'd kiss and grope women without their consent. "Obviously I'm embarrassed and ashamed," Bush said in a statement after the tape went public. "It's no excuse, but this happened 11 years ago—I was younger, less mature, and acted foolishly in playing along."
The Debate Moderators
Despite the debates' record numbers, the hosts were generally panned by liberals and conservatives alike for passivity (Lester Holt in the first presidential debate) and pandering (Matt Lauer, in NBC's town hall, in which he interviewed each candidate separately). Fox News's Chris Wallace got the best reviews, winning praise for his dogged, substantive questions. "It is not easy to do," O'Donnell argues of the gig. "I thought, on the whole, the debate moderators did a fantastic job."
The Big Issues
What are Trump's and Clinton's positions on climate change, gun safety, the country's deficit or infrastructure? TV journalists rarely asked. As of October 25, the three nightly news shows spent 32 minutes total this year covering these issues, notes network news analyst Andrew Tyndall, the lowest of the last seven presidential contests. For example, in the 2008 election cycle, the time spent on such topics was 220 minutes, and in 2012, 114 minutes. "Campaign reporters cover the candidates as they are," Wallace says. "That means when the campaign devolved into a conversation about hand size, that's where we all went, for better or worse."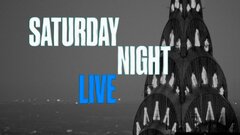 Powered by