Augustus Prew on 'Pure Genius', 'Prison Break' and Getting Ready for Primetime
Augustus Prew has been acting professionally for more than 15 years, but he's about to take his biggest step: a lead role in the new CBS medical drama Pure Genius. The series, created by Jason Katims (Friday Night Lights, Parenthood), follows Silicon Valley billionaire James Bell (Prew), who bankrolls a high-tech hospital with the hopes of treating the most difficult cases imaginable. The British actor shares his journey from becoming enamored with the show's pilot script to being on the verge of its premiere.
---
Last season, I did this cool pilot that didn't get picked up. But it made me realize that some of the best actors around are working in TV. I hadn't really done American television; I had done a couple of guest spots, but nothing to dedicate six years to.
So this year, I thought, "I'm going to try and book a pilot with fantastic writing. And if I don't connect with the writing in the first 10 pages, pass." I just wanted to do something different. James was a fascinating character. He just jumped from the page. And Jason [Katims] is a wonderful man. I auditioned, then a week later I found out I'd booked it. I was the only one who tested—it just clicked. When that happens, you have to go with your gut.
David Semel [Person of Interest, Madam Secretary, Heroes] signed on as our director. David is without a doubt one of the best directors I've ever worked with. He really is the person you want on your pilot. We all felt so safe in his hands, and I didn't feel the burden of, "You're leading the show. That's a big step up. If it doesn't work, it's all on you."
I also remember Odette Annable's screen test to play Zoe, one of the doctors at the hospital. The moment she walked in the room, it was instant chemistry. We did the first scene and Jason was like, "How do you know each other?" We'd just met! Everyone has the same kind of vibe—the cast came over to my house before we started shooting and had a big garden party. We genuinely love each other.
When it was time for the networks to announce the shows they ordered, my agent was like, "This is happening today; stay next to your phone." That was the one time I was like, "This is so stressful; how do people do this?" So I went into a yoga class, and the moment I walked into the class and silenced my phone, that's when they tried to call me. They finally got hold of me in the parking lot of my yoga place. You get the call where you get the call.
Next up was upfronts [where the networks present their new shows to advertisers in New York City]. I had never gone to one before. It was a glimpse behind the curtains of what the money side of TV is, which is very important. That part, to me, was pretty low-pressure. And I got to hang out with friends from different CBS shows—Christopher Mintz-Plasse is on The Great Indoors; Elyes Gabel is on Scorpion. It was lots of fun.
This year I booked Prison Break as well. There are guns and car chases—I've never done something that is so full-blown action. Just unadulterated, "We are here to blow s–t up." That was the polar opposite to my experience on Pure Genius.
I was talking with [Prison Break star] Wentworth Miller about fame. He can't walk down the street without being recognized. He said he wasn't prepared for that, and he doesn't think it's possible to be. You have to just ride the wave. I've always been the guy who is in lots of different things, but I've never been "You're the guy from X!" So this is probably it. I hope. You never know.
Anyone who says, "I didn't want to get famous from acting" is lying, because being famous is a part of it, whether you like it or not. I've been acting since I was 10 and observed people this has happened to: When it works, they have the right attitude toward things and keep good people around who tell them when they're acting like an a–hole. I've seen people who didn't do it so well and fell off the edge. Thankfully, I'm surrounded by good people.
RELATED: Prison Break: What is the Key to Michael Breaking Out?
Now that we've built the sandbox, we get to play in it all season. You do theater or film, it's six weeks and you're done. Just as you feel you've got your grips with the character, it's over. This is a continual discovery. Each episode feels like you're exploring a new aspect: You focus in on a different part of the character's psyche. With James, because there's such a clear journey for him, I have a lot of meat on the bones. I'm looking forward to what they have in store.
I want [the show] to be character-driven. CBS is really good at procedurals. And there is an element of procedural to this show, but otherwise it's a smart progression of that formula and what Jason does well. He is really good at making network shows that have depth.
You know when you're on a dud. This ain't a dud. The writing is too good, and the acting on the set is phenomenal. They're all talented. I feel lucky.—As told to Marisa Roffman
Pure Genius, Series premiere, Thursday, Oct. 27, 10/9c, CBS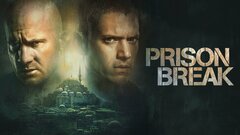 Powered by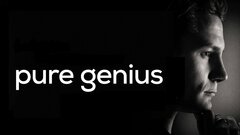 Powered by