Roush Review: Darkening Skies at USA in 'Falling Water', 'Eyewitness'
Maybe you thought the dazzlingly dense Mr. Robot was a bit bizarre and hard to follow at times? Wait till you get a taste of Falling Water, the latest step in USA's evolution from blue-sky escapism to cloudy, murky, even impenetrable weirdness.
Dazzlingly shot and intriguingly cast, with images of disturbing menace and beauty as surreal dreamscapes collide, Water instantly submerges the viewer in a disorienting and purposefully opaque whirlpool of mystifying conspiracy. It all has to do with something called Topeka, but trust me, like Dorothy in her first taste of Oz, we couldn't be further from Kansas.
We first see trend-spotter Tess (Lizzie Brocheré) in the throes of childbirth, but then her baby is taken. Or did any of this even happen? A similar dilemma afflicts banking security chief Burton (David Ajala), who wonders if his seductive lover exists only in his dreams. And to be honest, I'm not sure what to make of the freaky reveries of NYPD detective Taka (Will Yun Lee), who tends to a comatose mother while tracking a mysterious cult that may be at war with dream researcher Bill Boerg (Zak Orth). As in Netflix's more ambitious Sense8, these characters seem to inhabit each other's dreams at times. But to what purpose?
More Roush Reviews: See What Matt Thinks About Other Shows
"There's a layer beneath what's going on here I can't explain," laments Taka. He's not alone. Enigmas are wrapped in puzzles, and after only four episodes, I'm thinking this ponderous, pretentious thriller asks too much of us with too little immediate reward.
USA's Eyewitness has the opposite problem. Telegraphing its twists with predictably grim regularity, this is the network's attempt to produce a downbeat mystery styled after Scandinavian adaptations like The Killing and The Bridge. (Eyewitness is based on a Norwegian series.)
The set-up is promisingly provocative, with foster-child city kid Philip (Tyler Young) and motocross jock Lukas (James Paxton) beginning a secret relationship in their dreary rural New York burg, only to be interrupted mid-tryst in a lakeside cabin by a savage drug-related multiple murder. They fear for their lives and their reputations should any of this get out. And Philip's situation is complicated by his foster mom being the small-town sheriff (Julianna Nicholson).
As the plot churns, you may find yourself reflecting on how much more sensitively and movingly the issue of teen sexuality was handled by ABC's American Crime last season. With the exception of Nicholson, who's terrific in her dogged flintiness, the characters in this mopey melodrama are underdeveloped and forgettable. Eyewitness also never recovers from revealing the main villain's identity (not much of a surprise) way too early, and any suspense is sapped in a colorless atmosphere of recycled angst.
Memo to USA: Lighten up. Just a little, even.
Falling Water premieres Thursday, Oct. 13, 10/9c, on USA.
Eyewitness premieres Sunday, Oct. 16, 10/9c, on USA.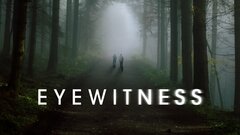 Powered by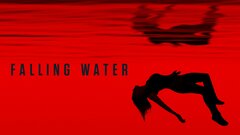 Powered by