What's Worth Watching: 'Designated Survivor', 'Speechless', 'Criminal Minds', 'Modern Family','You're the Worst' and more for Wednesday, October 12
Designated Survivor (10/9c, ABC): Seems awfully soon by network TV standards, but one of the fall's biggest bona fide breakthroughs promises to reveal to President Kirkman (Kiefer Sutherland) the identity of who was behind the Capitol bombing—take that, Quantico—which leaves the out-of-nowhere world leader confronting the possibility of retaliatory war. The showdown we're most curious about, though, involves First Lady Alex (Natascha McElhone) seeking out an audience with Congressional "Designated Survivor" Kimble Hookstraten (Virginia Madsen), which might be my favorite new fictional name of the season.
Speechless (8:30/7:30c, ABC): ABC's other early success story is this irreverent family sitcom that shirks "very special" moments in its treatment of a teenager (Micah Fowler as JJ) with cerebral palsy. That seems very much the case in this week's episode, as JJ and his companion Kenneth (Cedric Yarbrough) go overboard taking advantage of the perks that come with so-called "special needs."
Nature (8/7c, PBS, check local listings at pbs.org): A milestone season for one of public TV's signature series, which begins its 35th season of engrossing and visually striking nature documentaries with Super Hummingbirds, which uses high-speed cameras to investigate the fascinating behaviors of these tiny birds.
Inside Wednesday TV: On a new night and time period, Spike's Lip Sync Battle returns for a third season (9/8c) with John Cho taking on Sir Ben Kingsley, a matchup very few probably saw coming. … With Thomas Gibson out, CBS's Criminal Minds (9/8c) opens its grisly gates for the return of Paget Brewster as Emily Prentiss. … Castle's Nathan Fillion is back on ABC, as Phil's (Ty Burrell) weatherman idol Rainer Shine on Modern Family (9/8c). … On FXX's You're the Worst (10/9c), nothing is sacred, and that applies to funerals, as Gretchen (Aya Cash) and Jimmy (Chris Geere) set out to prove. And in a subplot long gestating, PTSD sufferer Edgar (Desmin Borges) takes on the Veterans Administration. … It's going to be a more crowded house than usual on MTV's Real World Seattle: Bad Blood (10/9c), which lives up—or down—to its ominous subtitle with a gnarly twist in the two-hour opener. After introducing seven strangers who move into Seattle's Capitol Hill, the show will then force them to share quarters with seven other cast members they know all too well: exes, family nemeses and other antagonistic forces. Because what this year could use is more staged conflict.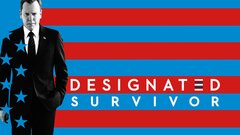 Powered by