Series Premiere:
Love on the Spectrum U.S.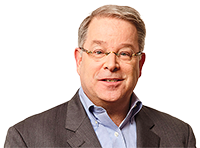 Matt Roush says...
After two seasons set in Australia, the affecting docuseries moves to the U.S., profiling autistic people seeking long-term relationships in six cities across the country. The singles range from 26-year old L.A. entrepreneur Dani to Steve, a 63-year-old San Francisco native who's dating for the very first time.
Where to Stream
2022–
Series
1 Season
6 Episodes
Powered by
News about


Love on the Spectrum U.S.