'American Gladiators' Gets Reboot Treatment — Where Are the 2008 Stars Now? (PHOTOS)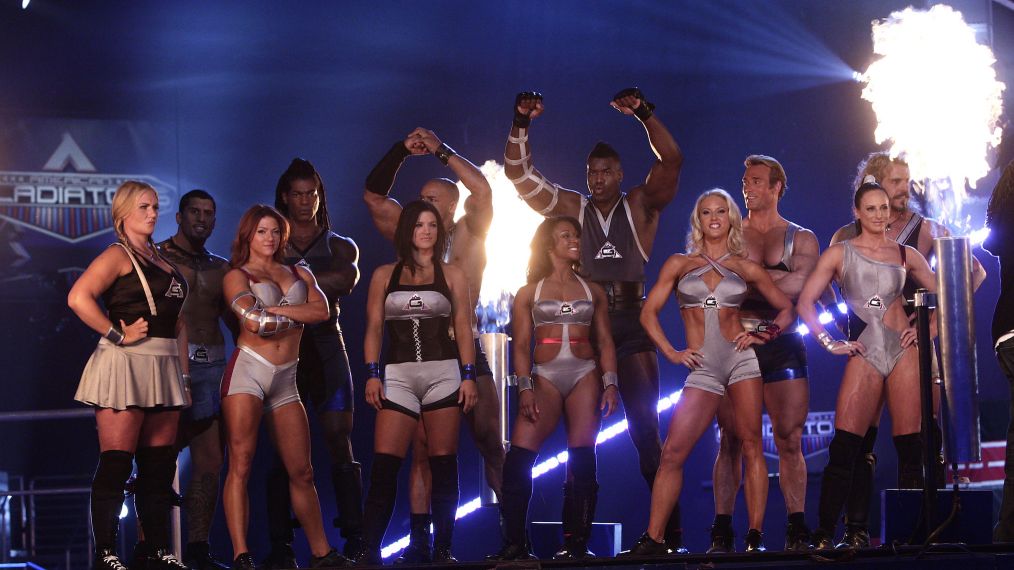 Chris Haston/NBC/NBCU Photo Bank via Getty Images
Paul Drinkwater/NBCU Photo Bank; Lilly Lawrence/Getty Images
Paul Mounce/Corbis via Getty Images; Instagram
Bennett Raglin/WireImage; Alberto E. Rodriguez/Getty Images
NBC; TNA
Bennett Raglin/WireImage; Twitter
Mitchell Haaseth/NBC/NBCU Photo Bank via Getty Images; Alberto E. Rodriguez/Getty Images
Trae Patton/NBCU Photo Bank; Jason Kempin/Getty Images
NBC; Instagram
NBC; Instagram
If your idea of a "gladiator" is more spandex-clad bodybuilder than toga-clad Russell Crowe or Prada-clad Kerry Washington, take heart!
There's another American Gladiators reboot on the horizon, this one with Seth Rogen and Evan Goldberg as executive producers, as The Hollywood Reporter touts. It's been 10 years since the franchise last hit airwaves — NBC revived the show during the 2008 writers' strike, if you'll recall.
So where are the muscle-bound combatants now? We're checking in with nine of the last batch of Gladiators in the gallery above!
From more mainstream opportunities to presentation changes, a number of changes could be afoot.