'Pam & Tommy,' 'Outlander' & More Memorable Transformations on TV (PHOTOS)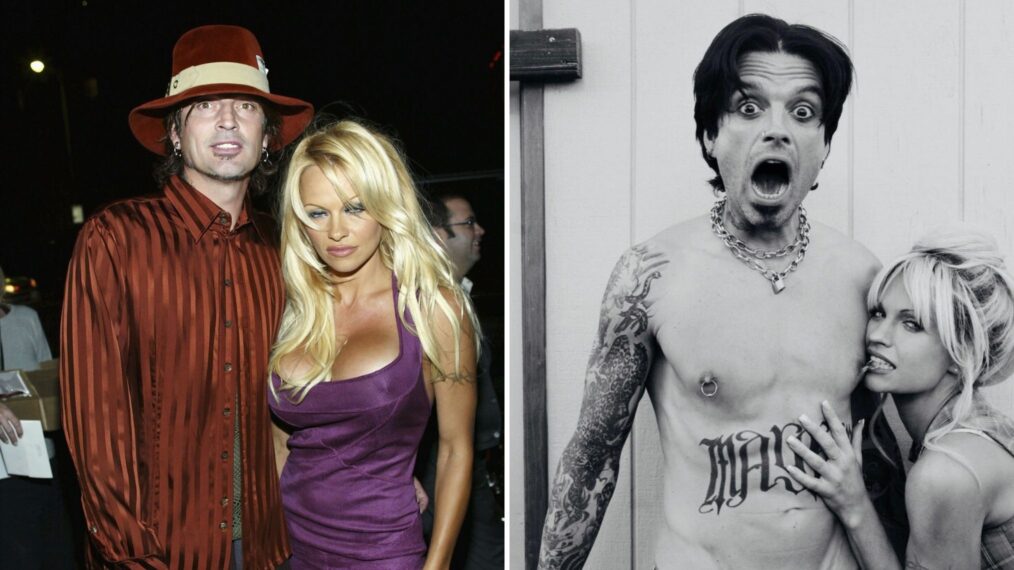 For some of our favorite shows, one specific thing has made them stand out: the epic makeup transformations actors have gone through for their roles.
Some actors are unrecognizable after, while others only have minor changes done to their appearance for the story. These changes could mean spending hours with makeup artists and hairstylists — and sometimes hours of having prosthetics applied.
With Pam & Tommy (releasing Wednesdays on Hulu) and Resident Alien (airing Wednesdays on Syfy), there are a few memorable transformations on our screens now. And coming back are The Crown (two more seasons on Netflix), Outlander (March 6 on Starz), and The Walking Dead (February 20 on AMC), to give us more impressive makeup work.
Scroll down for these and more memorable transformations on TV, past and present.