'The Voice' Top 9: Our Power Ranking for Season 18
The Voice held its first remote elimination episode on Tuesday night as the Top 9 were unveiled and eight contestants were eliminated from the competition.
Each team held onto at least two singers as America's vote and a Coach's save determined the competitors' fates. As for those in jeopardy, only four were selected to participate in the Instant Save as America voted for their favorite. The contestants who were automatically safe were: Todd Tilghman, CammWess, Micah Iverson, and Thunderstorm Artis. Coach saves included Blake Shelton's Toneisha Harris, John Legend's Zan Fiskum, Kelly Clarkson's Megan Danielle, and Nick Jonas' Allegra Miles.
See Also
Plus, watch some of the night's must-see performances.
The singers who took part in the Instant Save were Joanna Serenko, Mandi Castillo, Cedrice, and Michael Williams. In the end, Serenko was the performer selected to continue onto the next round with The Voice's Top 9 of Season 18. And that meant it was time to bid farewell to eliminated artists Joei Fulco, Mike Jerel, Mandi Thomas, Cedrice, Michael Williams, Arei Moon, Roderick Chambers, and Mandi Castillo.
Considering these selections, we're taking a look at the remaining hopefuls and ranking them from least to most likely to win, as it currently stands in Season 18. Scroll down for our ranking!
The Voice, Mondays and Tuesdays, 8/7c, NBC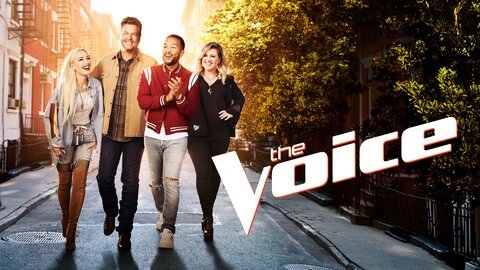 Powered by