'Supernatural': Emily Swallow Returns as Amara in 'Gimme Shelter' (PHOTOS)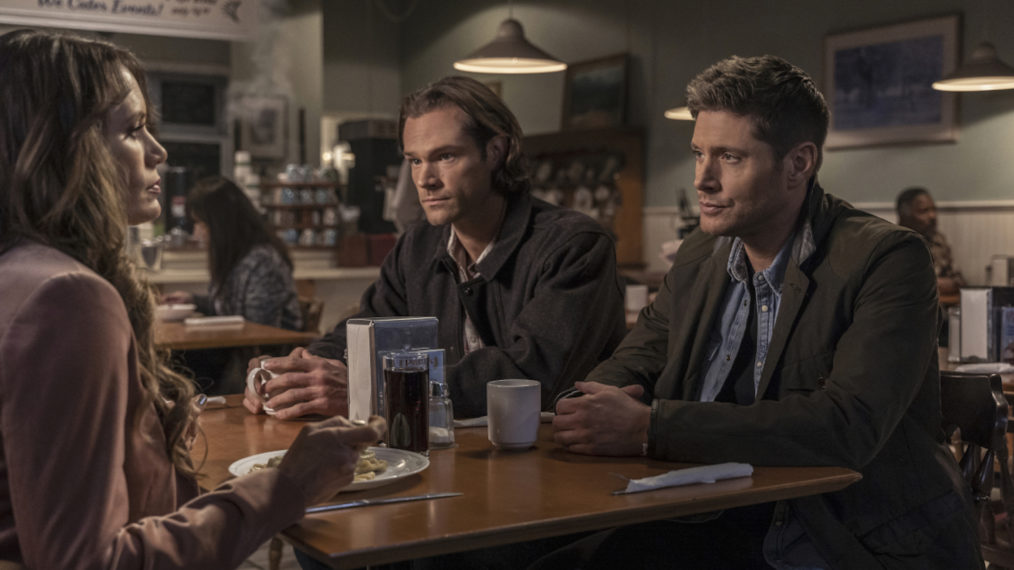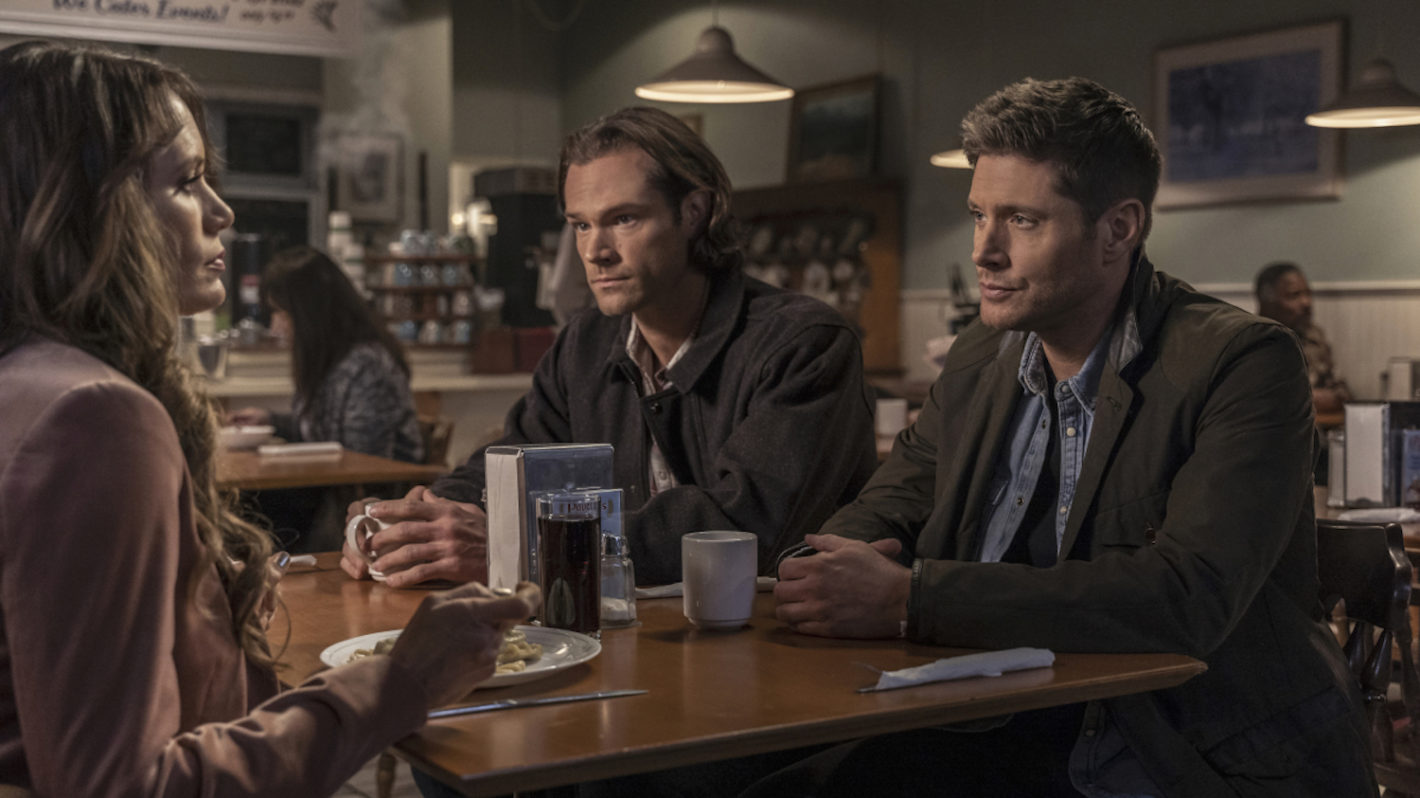 Expect an awkward conversation for hunters Sam and Dean Winchester (Jared Padalecki and Jensen Ackles) in the Thursday, October 15 episode of Supernatural.
Emily Swallow returns as Amara, God's (Rob Benedict) sister, in "Gimme Shelter," and as the brothers discussed in the last new episode to air (in March), she's on the chopping block, too. Once they kill God (assuming they can), it will upset the balance, so that means taking out his sister, so in Episode 15, the Winchesters go looking for her.
The logline for the episode directed by the young John Winchester himself, Matt Cohen, also sees angel Castiel (Misha Collins) and half-angel Jack (Alexander Calvert) working a case involving local church members.
Scroll down for a look at Amara's return and the case.
Supernatural, Thursdays, 8/7c, The CW