'Prodigal Son': Simon Hoxley Arrives in New York — and Visits Claremont (PHOTOS)
When world-famous Europol profiler Simon Hoxley (guest star Alan Cumming) comes to New York in the April 13 episode of Prodigal Son, he's going to be spending time with pretty much every member of the Whitly family, as seen in the previews out so far.
As seen in some of the photos (below) released for "Ouroboros," Hoxley of course, joins the Major Crimes Unit — Lieutenant Gil Arroyo (Lou Diamond Phillips), profiler Malcolm Bright (Tom Payne), Detective Dani Powell (Aurora Perrineau), and Detective JT Tarmel (Frank Harts) — at a crime scene. He also makes the rounds to the Whitly home, for drinks with Jessica (Bellamy Young). And then he hits up Claremont Psychiatric, to see serial killer Martin Whitly (Michael Sheen), where he also interacts with Dr. Vivian Capshaw (Catherine Zeta-Jones), Martin's boss in the infirmary.
How are we supposed to pick the scene we're looking forward to the most?
See Also
Plus, is there hope for a romance between Malcolm and Dani?
Though not featured in the images, the midseason trailer also showed Hoxley with reporter Ainsley Whitly (Halston Sage), and she and Malcolm worry that the Europol profiler's presence will reveal the fact that they covered up her murder of Nicholas Endicott (Dermot Mulroney). It was, after all, finding Endicott's head that led Hoxley to New York in the winter finale.
"Ouroboros" brings Hoxley to New York with the claim that the Major Crimes' current case is connected to the discovery of Endicott's body overseas. But how much of that is true, and how much is it that he has his eyes on Malcolm and Ainsley — he has their photos in the trailer — as well as the rest of the Whitly family? Stay tuned to find out, and check out the photos below.
Prodigal Son, Return, Tuesday, April 13, 9/8c, Fox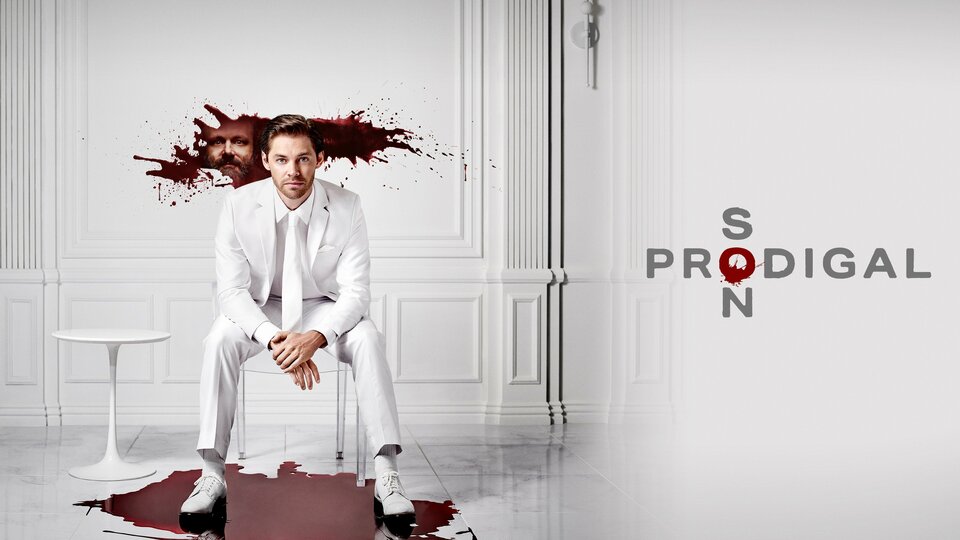 Powered by