8 Shows That Could Be the Next 'Game of Thrones' (PHOTOS)
When a show as big as Game of Thrones ends, it's not surprising to ask the question — what will the next "it" thing be?
There are plenty of shows already running that are huge, like The Walking Dead or Westworld, but what about the new shows to look forward to? There's plenty, from a Lord of the Rings and Game of Thrones prequel series to Disney+'s original Star Wars series The Mandalorian. Then, of course, there's Watchmen, which seems to be HBO's next big project.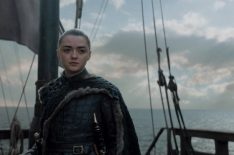 See Also
An HBO exec is shutting down fan hopes for more from their favorite characters.
Click through the gallery above to see which shows could be the next Game of Thrones — some may surprise you.