Allison Janney & the 'Mom' Cast React to the Funniest Lines of the CBS Comedy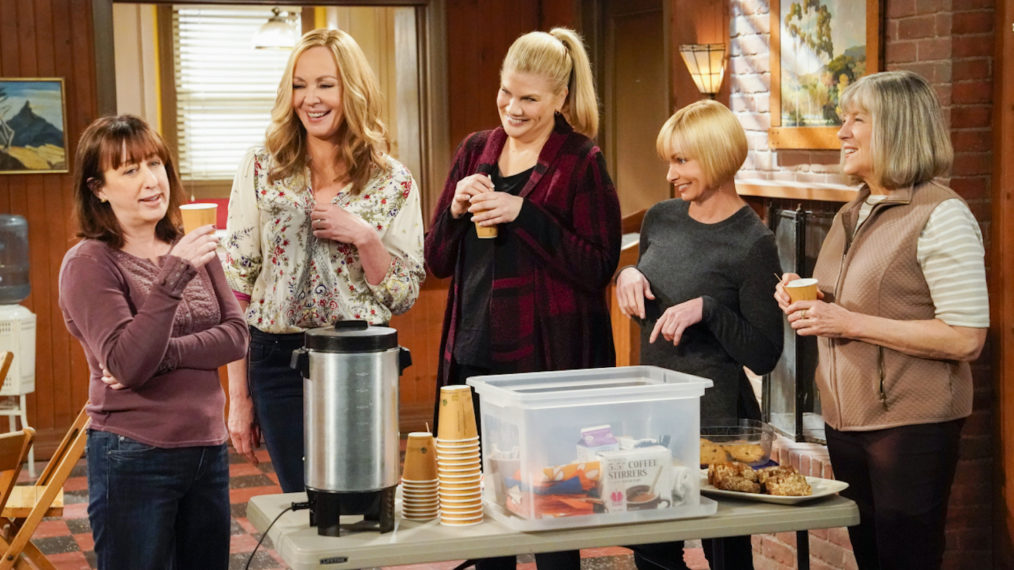 Mom is known for its quippy dialogue, and with the long-running CBS comedy coming to an end on May 13, it's the perfect time to take a look back at eight seasons of wisdom and wisecracks.
The series stars Allison Janney, Jaime Pressly, Kristen Johnston, Mimi Kennedy, and Beth Hall as women who came into each other's lives through AA meetings, and at times, it can get emotional. "[What] I'm most proud of is what we've done to put a spotlight on recovery, and how we've shown people that it's possible," Janney said. "And definitely one of the biggest messages that Mom puts out is that you don't have to go through anything alone."
But the women also love to share some laughs. Below, the stars reflect on some of those funny moments.
Mom, Series Finale, Thursday, May 13, 9/8c, CBS