'Madam Secretary': See Elizabeth as President in First Final Season Promo (PHOTOS)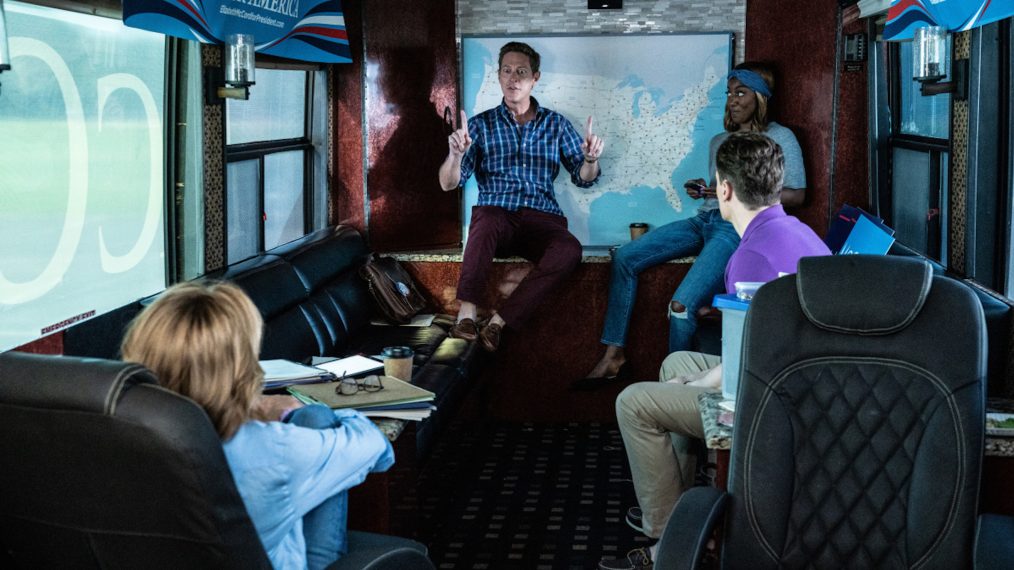 Elizabeth McCord (Téa Leoni) is facing problems in her presidency when Madam Secretary's final season begins.
Season 6 picks up nearly two years after Elizabeth announced she'd be running for the office, but we'll be seeing what led to that in flashbacks. The first promo for the final season shows Elizabeth on the campaign trail and in the White House.
See Also
Catch up on the show before its final season airs on CBS.
In the premiere, "Hail to the Chief," she must fend off a baseless investigation into her past that threatens to derail the first major legislation of her presidency. Plus, First Gentleman Henry (Tim Daly) squirms after an appearance on The Late Show with Stephen Colbert leads to heightened scrutiny of the romance in the First Couple's marriage.
And as the photos from the premiere show, that scrutiny will likely just reveal that Elizabeth and Henry are very happy and very in love. Click through the gallery above to also see Elizabeth as president and who's by her side in the White House.
Madam Secretary, Sixth and Final Season Premiere, Sunday, October 6, 10/9c, CBS