Goofing with Kevin James, Erinn Hayes and Co. Behind the Scenes of 'Kevin Can Wait' (PHOTOS)
Making a TV show can sometimes be a grind, particularly in Season 1—but there's also plenty of time for fun, especially on the set of CBS's freshman comedy Kevin Can Wait.
The show stars Kevin James as newly retired cop Kevin Gable and Erinn Hayes as his beleaguered nurse wife, Donna. The couple are finding a new groove with Kevin home as they raise their three kids in Long Island, New York. Hayes credits James, also a writer and executive producer on the show, with setting the work-play balance. "He's always making sure we have the best and funniest scripts," she says. "The working environment is so free and open. We're always like, 'Oooh! Let's try this instead!'" That carefree vibe was on display when we asked Hayes to take photos of life on the set. "We get to go to work, make jokes and goof around," she says.
See Also
For those of us turned on by cosplay and the phrase "temporal paradox," and who will always have a special place in our hearts for Scott Bakula and absurdly long striped wool scarves, this is a golden age of television. There are three new time-travel shows on broadcast networks this season:...
Kevin Can Wait, Mondays, 8/7c, CBS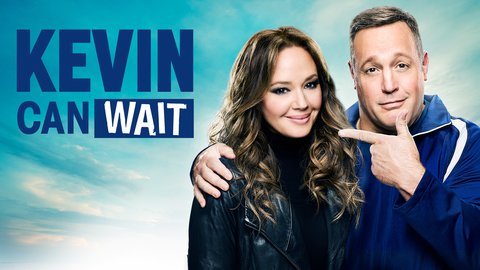 Powered by