The 'Always Sunny' Gang Goes Film Noir in Black-and-White Episode (PHOTOS)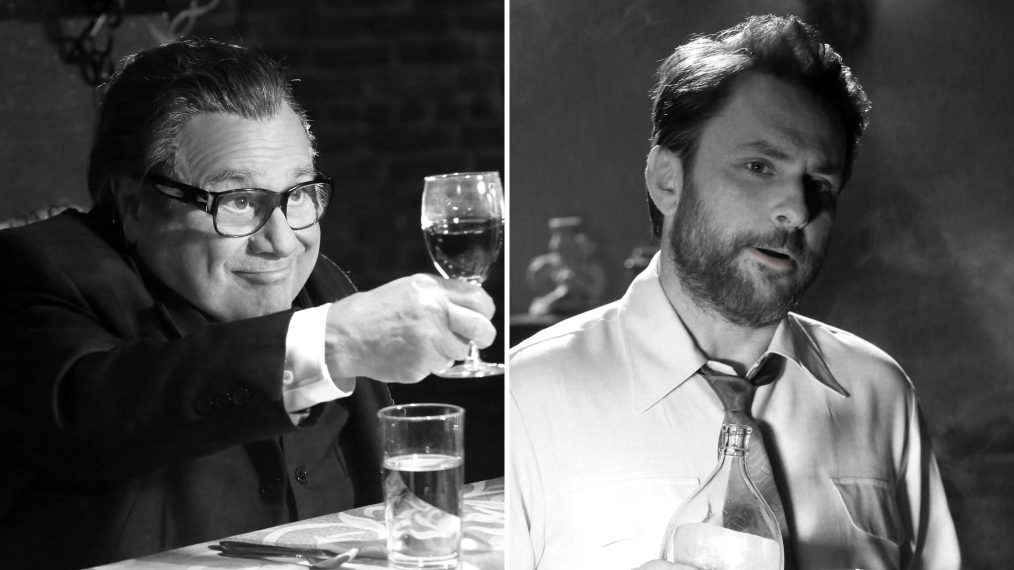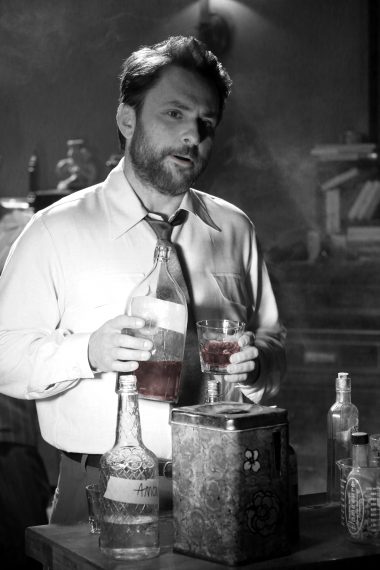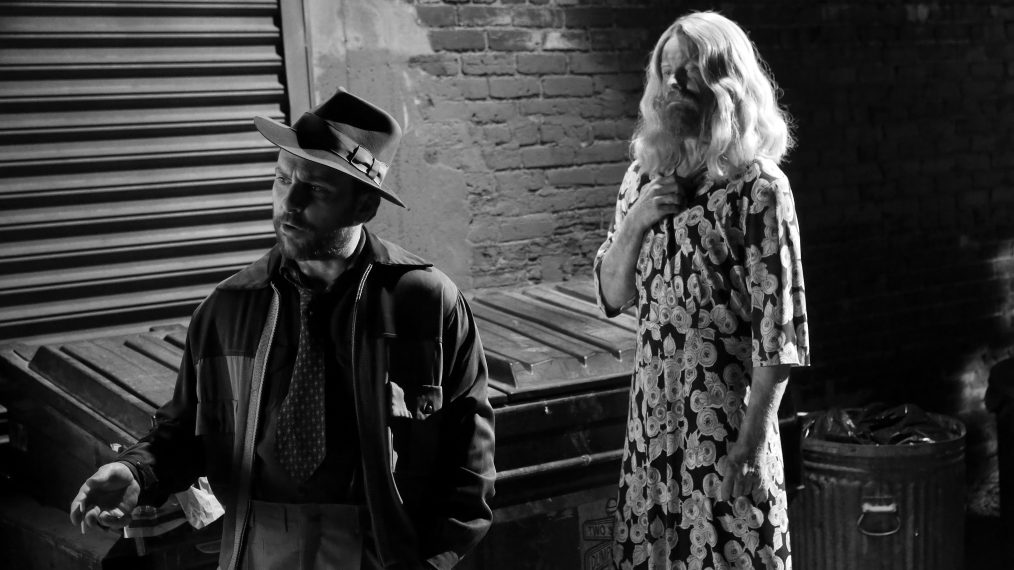 It's been 14 years since It's Always Sunny in Philadelphia debuted but the gang continues to keep things fresh in 2019.
In "The Janitor Always Mops Twice," airing Wednesday, October 30, Charlie (Charlie Day), Mac (Rob McElhenney), Frank (Danny DeVito), Dennis (Glenn Howerton), Dee (Kailtin Olson) and friends enter the black-and-white world of film noir. Focusing on Charlie, the episode treats viewers as the Paddy's pub janitor navigates the "seedy underbelly of Philadelphia."
See Also
Take a drive to the towns that inspired TV shows including 'Gilmore Girls,' 'The Vampire Diaries,' 'Cheers' and more.
Operating like a detective, Charlie will attempt to uncover the mystery behind Frank being "diarrhea poisoned" because he's the only one equipped to clean up the mess. This episode is a must-see, written by Megan Ganz and directed by Heath Cullens.
With Cricket (David Hornsby) and The Waitress (Mary Elizabeth Ellis) in the mix, it's sure to be a memorable moment in the long-lasting series. Click through the gallery of images above for a sneak peek at the groundbreaking episode.
It's Always Sunny in Philadelphia, Wednesdays, 10/9c, FXX
Powered by