Ranking the 'Grey's Anatomy' Weddings by Drama Level (PHOTOS)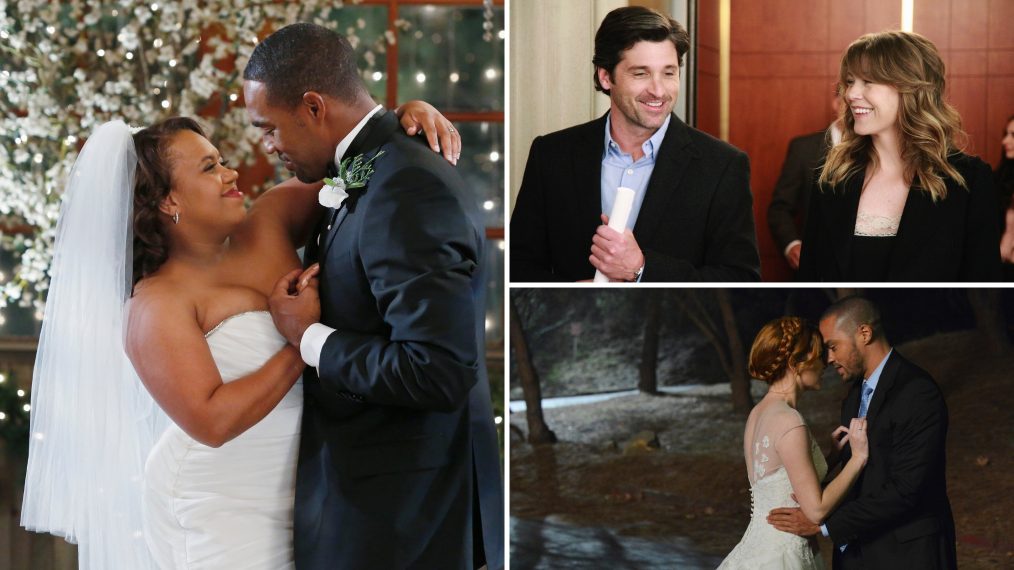 You don't get to 15 seasons of a primetime soap without a few weddings, but Grey's Anatomy has racked up more than a dozen by this point.
In fact, with all the formal and informal nuptials listed below, we fans of the ABC drama are getting about one wedding per season, on average.
Here are all those ceremonies, ranked by the relative level of interpersonal tension and emotional chaos.
Grey's Anatomy, Thursdays 8/7c, ABC