Enjoy These Beautiful 'Game of Thrones' Fine-Art Prints (PHOTOS)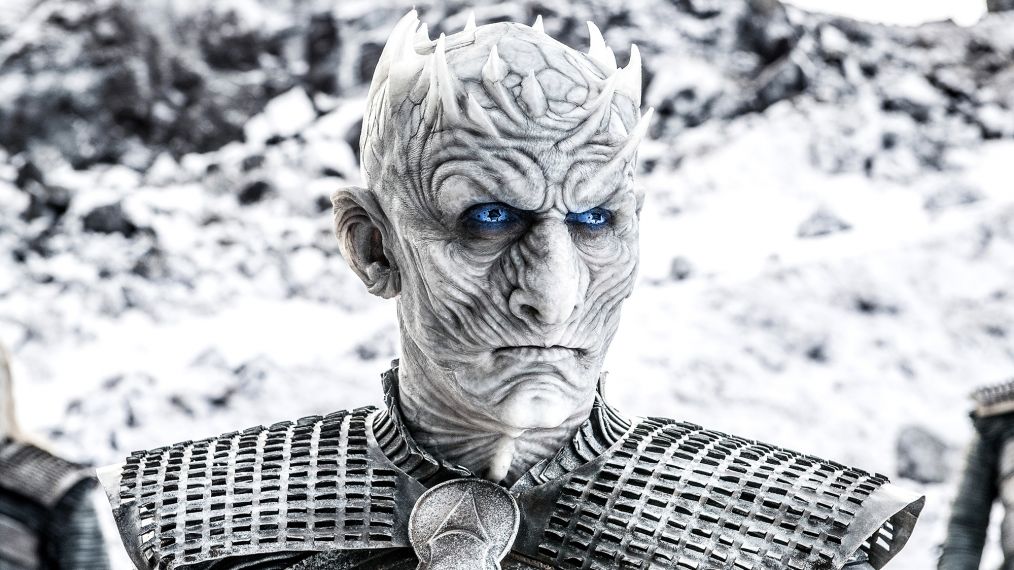 While you are waiting patiently (and seemingly interminably) for the eventual arrival of Game of Thrones Season 8, its final season, here is a cool way you can get your GoT fix: Classic Stills, a publisher of rare and iconic photographs, has teamed with HBO to release a limited-edition collection of Game of Thrones images.
This marks the first time that stills from the hit show have ever been made available for purchase as fine-art prints, and they are just gorgeous, as you can see just from looking at the Night King image above.
"We're incredibly excited to publish the first ever collection of fine art prints from Game of Thrones," said Classic Still CEO Rene Freling in a release announcing the prints. "The show's stunning imagery lends itself beautifully to photographic art, and we've curated a rich and vibrant collection featuring some of the most iconic moments and engaging characters from the show."
The release goes on to explain that these Classic Stills images are developed using the chromogenic print (C-print) process and are printed on archival-quality photo paper. Every print is framed by hand, comes with acid-free matting and hinging, and is protected by UV acrylic to prevent fading. 150 framed prints of the 20 images will be available in each of three sizes, with prices starting at $295 in the U.S. Each artwork is individually numbered and comes with a certificate of authenticity to validate the fully licensed HBO product.
The framed stills are available in three sizes, listed here with their costs in U.S. dollars:
24" X 30": $495
20" X 24": $395
16" X 20": $295
The stills will be available for purchase in the U.S., Canada and the U.K. For more information, visit the Classic Stills website.
In the meantime, click through the gallery above for framed and unframed examples of some of the other lovely Game of Thrones images that will be available.