'Good Witch' Season 5: Middleton Prepares for Cassie & Sam's Long-Awaited Wedding (PHOTOS)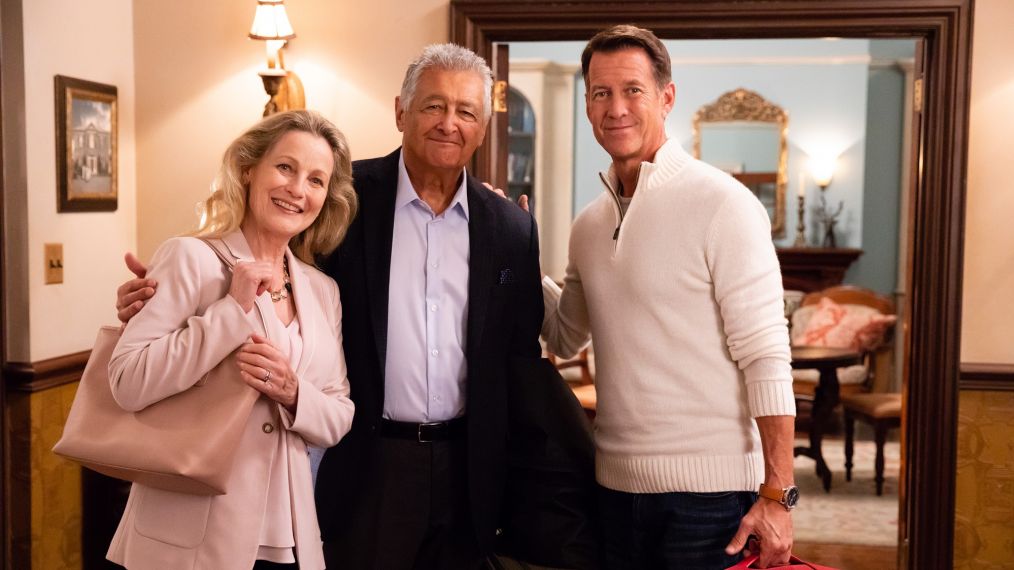 Cassie (Catherine Bell) and Sam's (James Denton) long-awaited wedding will finally arrive during a 2-night Hallmark Channel Good Witch Season 5 premiere event on Sunday and Monday, June 9 and 10.
Good Witch fans are promised a festive two-night event with last-minute wedding preparations, Cassie's concern that her world-traveling foster brother Vincent (Gianpaolo Venuta) will miss the nuptials, and Grace becoming nostalgic for her late father.
Also, Abigail (Sarah Power) steps up into her mayor duties and makes a surprising ally, while Martha (Catherine Disher) finds a new passion for television. And Sam receives some magical help from Grace (Bailee Madison) in finding the Forever Tree.
Meanwhile, Nick (Rhys Matthew Bond) will take a step toward finding his future calling, and Stephanie (Kylee Evans) will face an unexpected reaction when she confesses her feelings for the hospital's chaplain. The festivities culminate in an enchanting walk down the aisle for Cassie and Sam.
Get a sneak peek at the new season in the gallery above!
Good Witch, Season 5 Premiere, Sunday, June 9 and Monday, June 10, 8/7c, Hallmark Channel