First Look: Rotten Tomatoes' Certified Fresh TV for 2017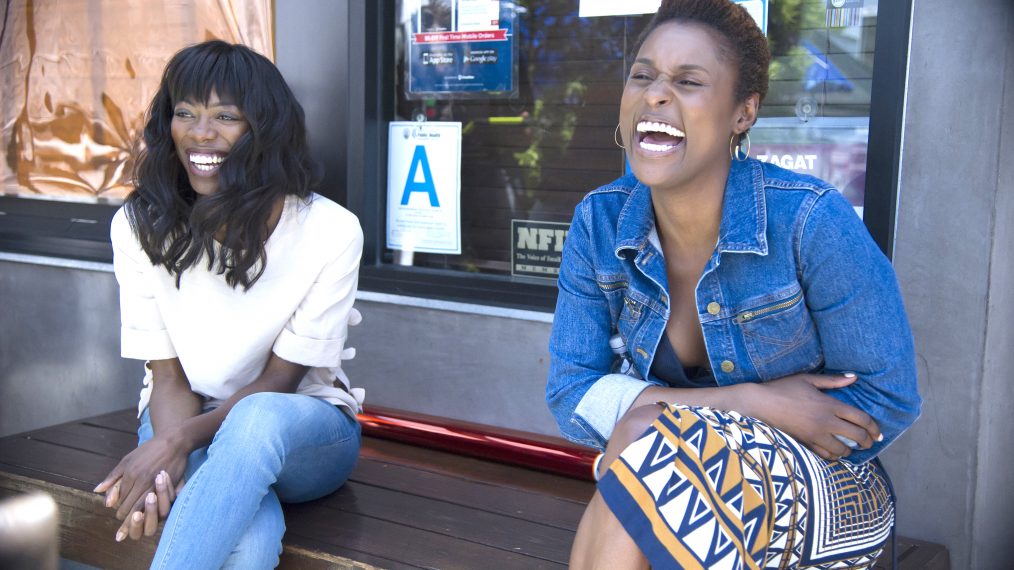 Stuck at home over the holiday break with nothing "good" on TV to watch? Think again!
Rotten Tomatoes has given TV Insider the first look at their complete list of TV shows that are Certified Fresh in 2017, which means you definitely need to be watching them.
In case you didn't know, a show is "Certified Fresh" by Rotten Tomatoes when it has at least 75% Tomatometer with 20 or more reviews at the "season level."
10 shows scored a perfect 100% on the Tomatometer and they're featured in the gallery above.
Also check out the the complete list is below:
| | |
| --- | --- |
| SHOW | TOMATOEMETER |
| Master of None | 100 |
| Dear White People | 100 |
| The Good Fight | 100 |
| American Crime | 100 |
| The Good Place | 100 |
| Broadchurch | 100 |
| Insecure | 100 |
| Sneaky Pete | 100 |
| Mystery Science Theater 3000: The Return | 100 |
| Silicon Valley | 100 |
| Alias Grace | 98 |
| The Leftovers | 98 |
| Five Came Back | 97 |
| The Vietnam War | 97 |
| Better Call Saul | 97 |
| American Vandal | 97 |
| Mindhunter | 96 |
| BoJack Horseman | 96 |
| One Day at a Time | 96 |
| Unbreakable Kimmy Schmidt | 96 |
| Narcos | 96 |
| The Keepers | 96 |
| Wormwood | 96 |
| Black Mirror | 96 |
| The Handmaid's Tale | 95 |
| A Series of Unfortunate Events | 95 |
| Harlots | 95 |
| The Americans | 95 |
| Love | 95 |
| Better Things | 95 |
| Stranger Things | 94 |
| GLOW | 94 |
| Twin Peaks | 94 |
| American Gods | 94 |
| Fargo | 94 |
| The Marvelous Mrs. Maisel | 94 |
| Game of Thrones | 94 |
| The Sinner | 94 |
| Veep | 93 |
| Big Little Lies | 92 |
| The Deuce | 92 |
| Making History | 92 |
| Manhunt | 92 |
| Crown | 92 |
| Feud | 91 |
| Legion | 90 |
| Godless | 90 |
| Crashing | 90 |
| Preacher | 90 |
| Downward Dog | 90 |
| Girls | 89 |
| Riverdale | 88 |
| She's Gotta Have It | 88 |
| Anne with an E | 88 |
| Dark | 88 |
| Will & Grace | 87 |
| Gilmore Girls | 86 |
| Trial & Error | 85 |
| Room 104 | 85 |
| Mr. Mercedes | 85 |
| Star Trek: Discovery | 83 |
| 13 Reasons Why | 83 |
| Genius | 83 |
| The Mayor | 83 |
| Comrade Detective | 83 |
| Marvel's Runaways | 82 |
| Shots Fired | 82 |
| Blood Drive | 81 |
| Claws | 79 |
| Curb Your Enthusiasm | 79 |
| The Young Pope | 78 |
| Guerrilla | 78 |
| Atypical | 76 |
| Homeland | 76 |
| Happy! | 76 |
| Taboo | 75 |
| Young Sheldon | 75 |
| | |
| | |
| | |