'Eureka' Turns 15: Catch Up With the Cast of the Syfy Series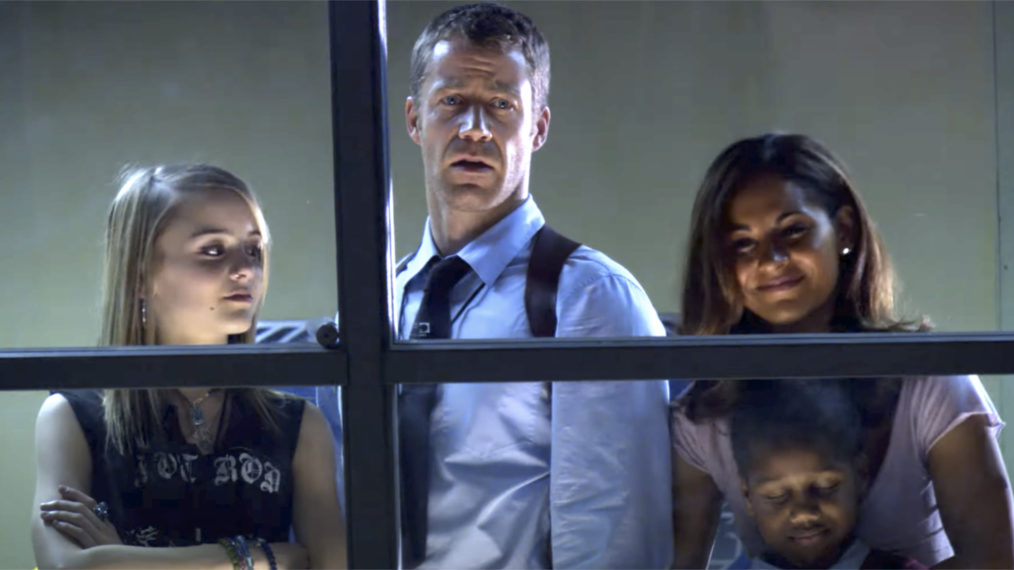 Time to book a return ticket to the town of Eureka, Oregon — if you can find it! Sci-fi drama Eureka is now 15 years old, having debuted on July 18, 2006.
Set in a secretive small town in the Pacific Northwest, Eureka followed Sheriff Jack Carter (Colin Ferguson) as he tried to keep the town's population of future-tech scientists — and their inventions — in check.
Eureka premiered as Sci-Fi Channel's highest-rated series launch, and it ended in 2012, with the network — by then renamed Syfy — remarking on the "difficult business decision" to cancel the show after five seasons.
Nevertheless, the residents of Eureka have not been forgotten. The series is currently streaming on Peacock, and Mill Creek Entertainment released the complete series as a Blu-ray box set last year.
As we celebrate the show's 15th anniversary, scroll down to see what the Eureka cast members have been up to since the end of the series.