Joanna & Billy Are Finally a Couple in 'Burden of Truth' Season 3 (PHOTOS)
Burden of Truth is back with an all-new season, premiering Thursday, May 21 on The CW.
As Season 3 begins, Joanna Chang (Kristin Kreuk) and Billy Crawford (Peter Mooney) are finally a couple. They're also the boutique law firm Crawford Chang. They're partners in law and partners in life, but right now, their romantic relationship seems as tenuous as their financially strained firm.
See Also
Whether you're looking for drama, comedy, sci-fi, mystery, or a reimagining, there's something for everyone.
On a cathartic trip back to Millwood for a class reunion, an old friend, Kodie, (Sera-Lys McArthur) turns Joanna's life upside down when her children are removed by Millwood Family Services. Kodie believes she is the victim of a conspiracy and pleads for Joanna to help solve the case and bring her children back.
To help her friend, Joanna must dig into the dark underbelly of Millwood to unearth evidence of a cluster of child apprehensions. Joanna will take on an impossible-to-win case that will force her to confront a long-buried secret from her childhood that may threaten her relationship and partnership with Billy. After this case, nothing will be the same again.
See below for scenes from the third season.
Burden of Truth, Season Premiere, Thursday, May 21, 8/7c, The CW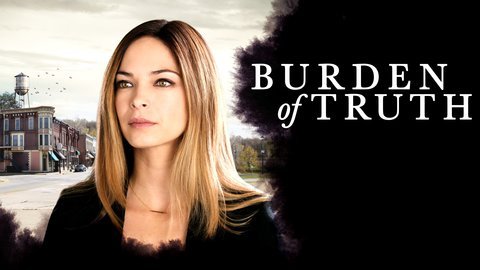 Powered by