Ranking the 10 Best 'Celebrity Jeopardy!' Contestants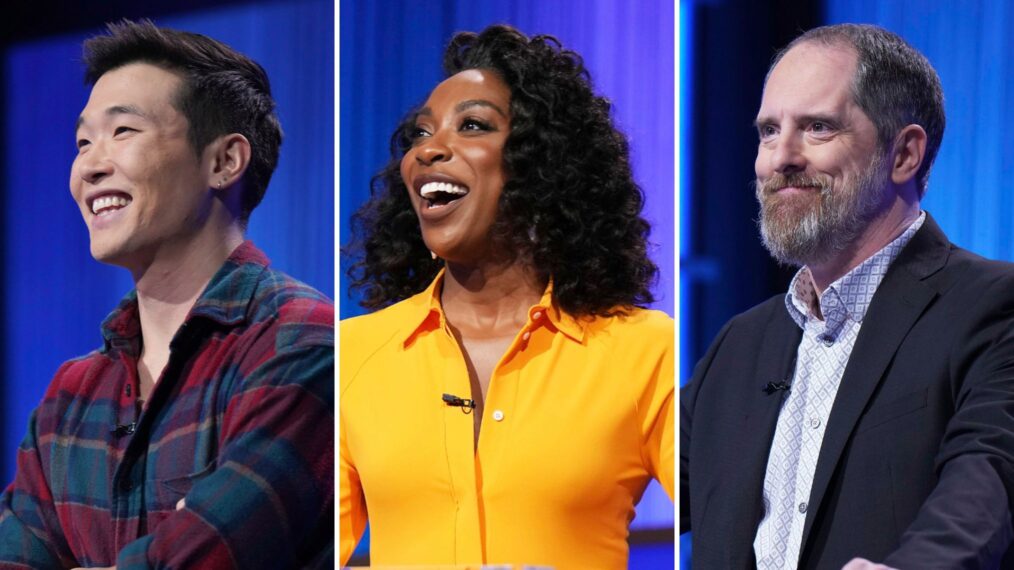 We're getting down to the ultimate Celebrity Jeopardy! showdown. ABC's primetime Jeopardy! spinoff has just two episodes left: one more semifinal episode on January 26 and then the finals on February 2.
Already, we know that Ike Barinholtz and Wil Wheaton will face off in the finals, but the last semifinal will determine who will join them at the third podium for a shot at earning $1 million for charity: Patton Oswalt, Brendan Hunt, or Michael Cera.
It's probably not a surprise that those actors all rank among the 10 best Celebrity Jeopardy! contestants so far, in terms of quarterfinals Coryat score. (That statistic, developed by former Jeopardy! contestant Karl Coryat, is the player's score if wagering is ignored.) But the rest of the top 10 includes players who never made it to the semis, all because of one episode's particularly stiff competition.
Here's that top 10, with Coryat scores from The Jeopardy! Fan.