Ally Love Shares 4 Twists That Set 'Dance 100' Apart From Other Competitions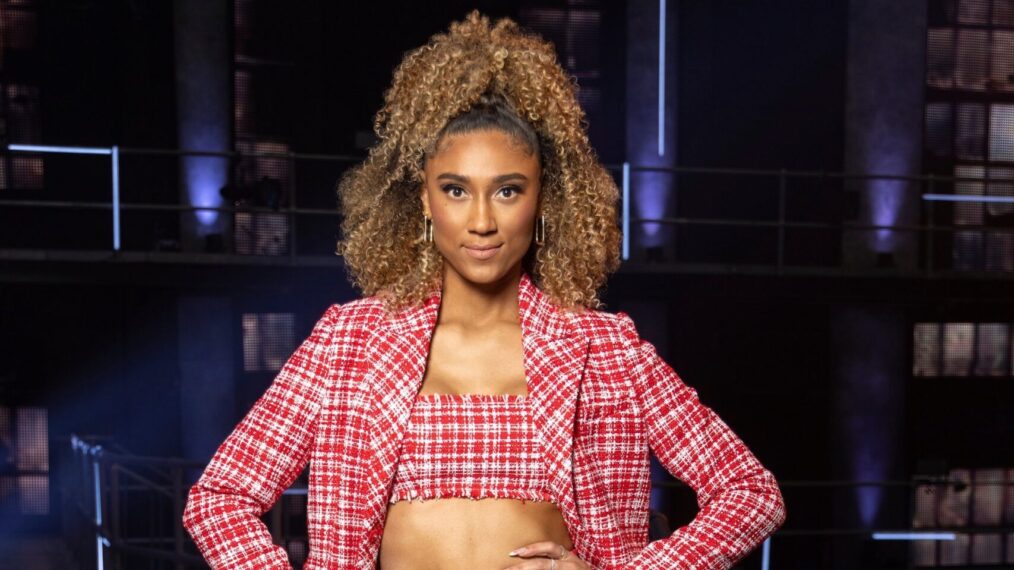 Netflix's Dance 100 takes the most fun part of So You Think You Can Dance (the high-energy group numbers) and combines it with the plot-twist heavy format to which fans of Netflix reality shows have grown accustom.
The competition series — premiering with all six episodes on Friday, March 17 — makes choreographers the contestants and a company of 100 dancers (the Dance 100) the judges and jury, flipping the script on the usual power dynamic of the world of professional dancing. Hosted by popular Peloton instructor Ally Love (also a dancer), the series hopes to be your next competition obsession.
It starts off with eight choreographers, most of them specializing in the kind of hip-hop seen at the Super Bowl Halftime Show and world tours (some of the contestants have toured with the likes of Ariana Grande and Justin Timberlake).
Each episode, they're given a theme and a prompt for their pieces, starting with a number that shows off their unique personalities and artistic styles. Other challenges demand props and other requirements, with each production piece growing in cast size every time a contestant makes it to the next round.
Only a few choreographers will make it to the finale in which they'll produce a number featuring all 100 of the professional dancers. On the line is a $100,000 grand prize and the honor of being named the "best choreographer in the world," Love tells TV Insider.
The hopeful winners must get enough votes from the Dance 100 to make it to the next challenge, but that proves difficult in the face of constant twists meant to reflect the high-intensity, fast-paced nature of the professional dance industry. One constant: the company's talent.
"None of the show is about how the Dance 100 couldn't perform or couldn't level up," Love states. "That was never a question. Every dancer came correct."
Here, Love breaks down the four key elements of Dance 100 to TV Insider, explaining why dancers and non-dancers alike will want to come along for the ride.
Dance 100, Series Premiere, Friday, March 17, Netflix