Roush Review: Moving 'This Is Us' Is On the Move, and ABC's Shrill 'American Housewife'
"I believe in good people." This might as well be the motto of NBC's lovingly embraced new hit drama This Is Us, delivered by a folksy doctor (old pro Gerald McRaney) in this week's episode, which marks the show's move an hour earlier to its regular time period (9/8c).
Doc MacRaney is soothing the frayed nerves and fears of Jack (the appealingly frazzled Milo Ventimiglia), an overwhelmed dad of newborn twins and an adopted third infant. Jack fears his wife Rebecca (a moving Mandy Moore) "might be a little broken," as she's having trouble immediately bonding with the abandoned African-American baby they took in after their own third triplet was stillborn.
More Roush Reviews: See What Matt Thinks About Other Shows
No, Jack, it's us who are broken. Broken up, anyway, by this first-rate feel-good tearjerker that is sensationally effective at being shamelessly manipulative. Suffused with humor and warmth as it finds connections and echoes across time, This Is Us applies an unusually satisfying and original structure that shows Jack and Rebecca raising their kids at various points in the 1980s with varying levels of insecurity, juxtaposed with present-day storylines of the three siblings coping with life in their mid-30s.
As someone who believes in good TV, I couldn't be more heartened that NBC gave this gem the fall's first full-season pickup (for 18 episodes). That means we'll have plenty of time to get to know these endearing characters, including the grown kids. Emmy winner Sterling K. Brown (The People v. O.J. Simpson) is the early standout as Randall, the adopted son and now a successful family man, whose wife (Susan Kelechi Watson) says of him: "His vice is his goodness." Which may be true, but Brown's subtle performance rises above the show's high tide of schmaltz as he finds his biological father, William (Ron Cephas Jones), in a reunion fraught with regret over time lost. This week's episode, which makes the most of its flashback gimmick, sheds emotional new light on William's past once modern-day Grandma Rebecca learns Randall has brought his birth father home.
As for the grown twins, hunky and rebellious sitcom star Kevin (Justin Hartley) and unhappily overweight Kate (Chrissy Metz), they may feel more like conventional TV characters, but that doesn't make them any less appealing. That's especially the case with Kate, whose Mike & Molly-like romance with fellow overeater and life-of-any-party Toby (Chris Sullivan) abounds with irreverent and life-affirming charm. His efforts to sweep Kate off her feet (metaphorically) achieve an exultant new high this week when he decides to make her feel like a star for a day.
There's so much, and so many, to love in This Is Us, which even at its corniest somehow becomes four-hanky popcorn TV.
ANOTHER WIVES' TALE: For years, my favorite comedies on TV (with all due respect to edgier awards darlings like Veep) have been ABC's ever-expanding gallery of irreverent family sitcoms. Though my recent allegiance has shifted from Modern Family to The Middle, which feels fresher and more relevant in its lower-middle-class anxieties and resilience, I'm just as impressed by the welcome and welcoming inclusiveness displayed by newer arrivals including black-ish, Fresh Off the Boat, The Real O'Neals and this fall's breakout, Speechless.
I'm all for being offbeat, but when a show's only attribute is its quirkiness, announced and shrieked at a fever pitch, the result is more alarming than amusing. So it is with American Housewife, which belies its generic title when you consider it was originally going to be called The Second Fattest Housewife in Westport. This show, and especially its central character of Katie Otto (Mike & Molly's sensational Katy Mixon), is obsessed with weight: her own (though she looks swell to me), and the lack of body fat on her neighbors in ritzy Westport, Connecticut, where the Ottos stand out like a sore, or maybe swollen, thumb.
Katie is what you might call zaftig, and she has attitude to spare, especially when the other moms patronize her with "You're so real" condescension. She's real, all right, real funny, with a touch of classic Roseanne in her rejection of Westport propriety, her adoration of her anything-goes husband (The Drew Carey Show's Diedrich Bader), who happily loves her just the way she is, and her disdain at her own kids' eccentricities. Which is where this Housewife becomes a little too unreal.
The youngest, Anna-Kat (Julia Butters), has "a touch of the anxieties," which manifests in OCD-like behavior and odd habits like peeing on the front lawn. Son Oliver (Daniel DiMaggio) is a junior Scrooge, a strident update of Family Ties' Alex Keaton in his capitalist zeal, though without a touch of Michael J. Fox's charisma. Another daughter has been recast since the pilot, so we'll wait to see what she's all about, except fulfilling the requirement that every TV family must have a third child.
With her caustic, self-deprecating snark, Mixon's American housewife is the one element that sets American Housewife apart from the pack. Time will tell if that's enough.
This Is Us airs Tuesdays, 9/8c, on NBC.
American Housewife premieres Tuesday, Oct. 11, 8:30/7:30c, on ABC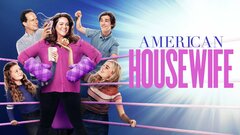 Powered by
Powered by