New York Comic Con Goes 'Beyond' with a Screening of Freeform's New Sci-Fi Drama
The ghost of ABC Family continues to fade into the ether as Freeform prepares to unleash its newest series that has more in common with the creepy Stranger Things than soapy The Secret Life of the American Teenager.
In the sci-fi drama from executive producers Tim Kring (Heroes) and David Eick (Battlestar Galactica) and writer Adam Nussdorf (Tron: Uprising), a young man named Holden Matthews (Burkely Duffield) wakes up from a coma 12 years after experiencing something super bizarre in the woods, only to find that it's not just the world that has changed over the last dozen years (hint: somebody has some new powers and a bunch of dangerous strangers to be afraid of!)
RELATED: Freeform Unveils Summer 2016 Schedule, Offers Peek at 2017
The show won't premiere until 2017, but on Friday at 6:30/5:30c, folks attending New York Comic Con can get the exclusive first full look at the fascinating series pilot during a screening and panel with Duffield, Kring, Eick and Nussdorf. If you can't make it, here's an exclusive clip from the opener to give you an idea of what Beyond will be bringing in the new year.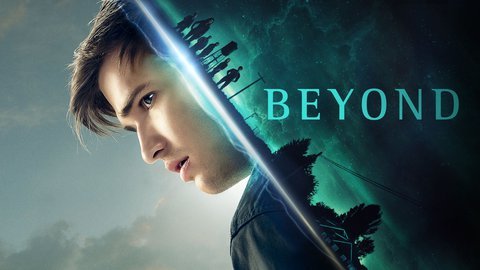 Beyond
where to stream
Powered by