Freeform Unveils Summer 2016 Schedule, Offers Peek at 2017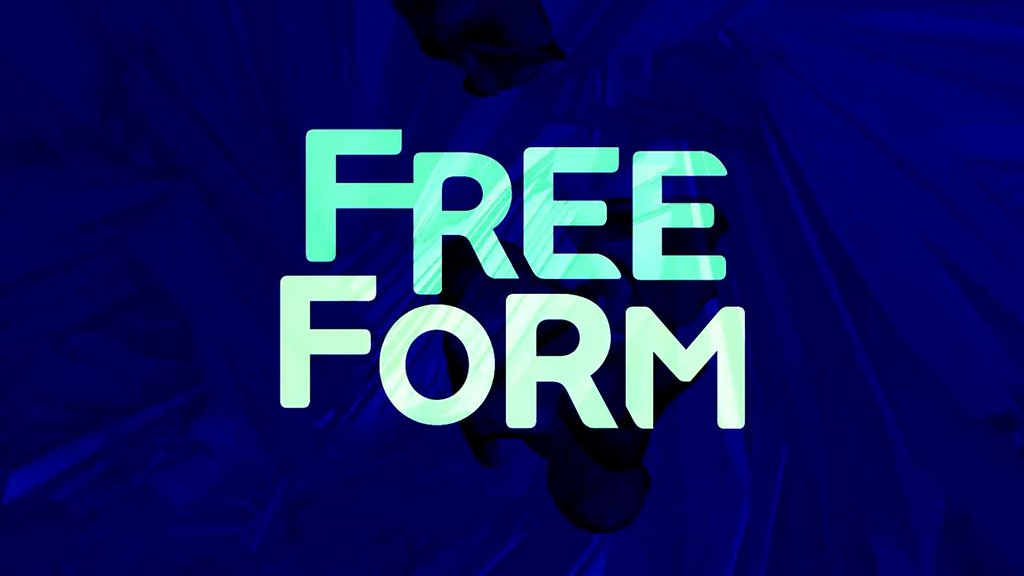 It's been three months since ABC Family rebranded itself to better reflect its millennially focused programming, and on Thursday, Freeform execs revealed a diverse slate of programming for this summer and hinted at projects in the works for 2017. "Freeform is a brand built for the fresh taste of a modern generation who value open-mindedness, fluidity, immediacy and who don't like to be fenced-in," said network president Tom Ascheim. And of course, he touted Freeform's funkified new image using buzzwords that only non-millennials use. The phrase that I've always felt was lacking when talking about the network's swap to the Freeform moniker is "amoeba"; I think millennials could make that work as a verb.
With Freeform's rebrand, the futures of tent pole series like Baby Daddy and Pretty Little Liars are safe, but the network is also making plenty of room in its lineup for new shows that fulfill the company directive, which I have just created: "Be nebulous, be young-skewing, be impeccably-coiffed."
Summer Premiere Dates (See below for new series descriptions)
Wednesday, May 1
8/7c Young & Hungry—Returning
8:30/7:30c Baby Daddy—Returning
Monday, June 13
9/8c Guilt—New series
Monday, June 20
8/7c The Fosters—Returning
Tuesday, June 21
8/7c Pretty Little Liars—Returning
Tuesday, June 28
9/8c Dead of Summer—New series
Monday, August 22
10/9c Cheer Squad—New series
New Series Descriptions (courtesy of Freeform)
Guilt
When Natalie's sister Grace becomes the prime suspect in her roommate's murder and a popular target for the press and in social media, Natalie leaves her life in Boston and heads to London to defend her. With the help of an ethically questionable ex-pat lawyer Stan Gutterie, Natalie starts to question how innocent her sister may really be as more ugly truths start to emerge. In this one-hour soapy drama, the mystery will twist through all layers of London society – from a posh but depraved sex club and all the way up to the Royal Family itself. The series stars Billy Zane, Emily Tremaine, Daisy Head, Cristian Solimeno, Naomi Ryan, Kevin Ryan, Zachary Fall, Simona Brown and Sam Cassidy. Premieres Monday, June 13 at 9/8c
Dead of Summer
Set in the late 1980s, school is out for the summer and a sun-drenched season of firsts beckons the counselors at Camp Stillwater, a seemingly idyllic Midwestern summer camp, including first loves, first kisses — and first kills. Stillwater's dark, ancient mythology awakens, and what was supposed to be a summer of fun soon turns into one of unforgettable scares and evil at every turn. The series stars Elizabeth Mitchell, Elizabeth Lail, Zelda Williams, Mark Indelicato, Alberto Frezza, Eli Goree, Ronen Rubinstein, Amber Coney and Paulina Singer. Premieres Tuesday, June 28 at 9/8c
Cheer Squad
The Great White Sharks are a sisterhood, there for each other through first loves, new jobs, bad breakups, and everything in between. But they are also elite athletes, idolized by thousands and members of the best all-star cheerleading team in the world. Cheer Squad follows the two-time World Cheerleading Champions on the long road to defending their title as they try to balance life off the mat with the all-consuming battle to stay on top. Premieres Monday, August 22 at 10/9c and airs nightly as a two-week programming event.
Looking ahead to 2017, the network will premiere sci-fi series Beyond and unscripted series The Letter. The network's Peabody Award -Winning Switched at Birth will end its five-season run after more than 100 episodes, in early 2017 with a special 90–minute series finale. Also returning is the hit epic saga Shadowhunters, based on the YA best-selling series, The Mortal Instruments, by Cassandra Clare.
Also in 2017, Freeform has picked up the soapy drama Famous in Love, from PLL executive producer, I. Marlene King and starring superstar Bella Thorne. The network also throws its hat into the Comic book ring with new series Marvel's Cloak and Dagger, a superhero love story. And Freeform is making a brave venture into late night with the half-hour weekly variety program, Alice. The network has also announced that it has greenlit the pilot, Issues from Cosmopolitan editor in chief Joanna Coles.
In Development
Because Freeform believes in year-round programming, the network has an impressive stable in various stages of development including Later Bitches, the network's first late-night talk show; the holiday film, A Cinderella Story: If the Shoe Fits, starring Descendants' star Sofia Carson; pop-culture focused documentaries the producers of ESPN's 30 for 30, and projects from the minds of Selena Gomez, Mila Kunis, The Lonely Island and Elizabeth Banks.
Programming Coming in Early 2017
Beyond
Holden wakes up from a coma after 12 years and discovers new abilities that propel him into the middle of a dangerous conspiracy. Now Holden must try and figure out what happened to him during those 12 years; how to survive a world that changed while he was gone; and answer the question, why did this happen to him? The series stars Burkely Duffield, Romy Rosemont, Michael McGrady, Jonathan Whitesell, Dilan Gwyn, and Jeff Pierre.
The Letter
This bold relationship show that asks the simple question: If you could, without identifying yourself, would you tell your best friend what he or she really needed to hear? In each stand-alone episode, four people close to one another draw names and anonymously write to the selected person a thoughtful, yet totally honest letter outlining their opinion of what needs to be changed in order to improve and transform the life of the recipient for the better. For one week, each "reader" must follow all the rules and instructions outlined in the letter—culminating in a dramatic and emotionally charged meeting where the authors of each letter reveal themselves to their best friends.
Newly Announced Series
Famous in Love
Based on the novel by Rebecca Serle published by Little, Brown and Company, "Famous in Love" follows ordinary college student Paige as she gets her big break after auditioning for the starring role in a Hollywood blockbuster. She must now navigate her new star-studded life and undeniable chemistry with her two co-leads, while discovering the highs and lows that come with being the new It Girl in town. Bella Thorne (The DUFF) will star as Paige.
Marvel's Cloak and Dagger
This exciting new series is an adaptation of the beloved Marvel characters aimed squarely at young adults. This live-action interracial romance follows Tandy Bowen and Tyrone Johnson, two teenagers from very different backgrounds, who find themselves burdened and awakened to newly acquired superpowers while falling in love. Tandy can emit light daggers and Tyrone has the ability to engulf others in darkness. They quickly learn they are better together than apart—but their feelings for each other make their already complicated world even more challenging.