'Supernatural': Rick Springfield on Playing a Rocker Who Becomes Lucifer
Rick Springfield plays a death-metal rocker who really has sympathy for the devil on the 12th season of The CW's Supernatural. The singer and actor behind a huge string of hits throughout the 1980s portrays past-his-prime Vince Vicente, who allows Lucifer to possess him.
We know that won't be good for Sam and Dean Winchester (Jared Padalecki and Jensen Ackles), since they already have their hands full with their back-from-the-dead mama, Mary (Samantha Smith). Springfield (above, with Woody Jeffreys, who plays Vince's bandmate Tommy) catches us up on his latest affairs.
How do you handle portraying both a washed-up rock star and the devil?
When Lucifer takes Vince over, the guy becomes a completely different animal, which is a blast to play. Lucifer is very taken with the whole fame thing. He's been hated all his life, and suddenly he's in a vessel who has fans who admire him! People will be very pleased with the take on this.
RELATED: Supernatural's Super Women (PHOTOS)
They'll be most pleased if you sing!
We're still working that out. It would be within the character, though, not just bringing Rick Springfield to the party.
What else—besides starting a fan club—is Lucifer planning?
I can't say much, but it's cool because he interacts with a bunch of different characters who have different attitudes toward him. It's quickly apparent that [his subject] Crowley (Mark Sheppard) hates Lucifer.
Are you a Supernatural fan?
I have ADD and I can't sit still long enough to watch TV, though I love working on it. I try not to watch shows before I'm on them, because sometimes you try to fit into a mold that prevents any originality.
RELATED: Supernatural: Behind the Scenes of Season 11's 'Baby' (PHOTOS)
So which is cooler: Getting to be Lucifer on Supernatural or acting opposite Meryl Streep (as her character's boyfriend) in Ricki and the Flash?
[Laughs] Supernatural's fun, but it's pretty hard to top playing with Meryl Streep!
Supernatural, Thursday, October 20, 9/8c, The CW.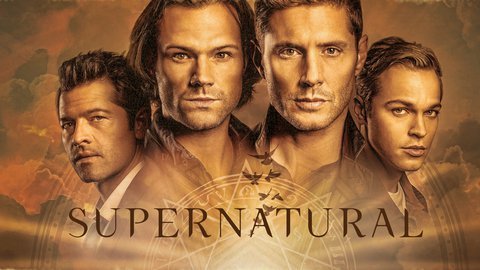 Powered by