'Elementary': Nelsan Ellis on His Recurring Role as Shinwell Johnson
In his new recurring role on CBS's Elementary, True Blood vet Nelsan Ellis (above) again plays a colorful, somewhat dubious character based on a literary creation. Ellis became a fan favorite as the flamboyant medium and illicit pill dealer Lafayette Reynolds on HBO's long-running vampire drama inspired by the Charlaine Harris book series.
His Elementary character comes from a much older work: Former convict Shinwell Johnson first showed up in Arthur Conan Doyle's 1924 Sherlock Holmes story "The Illustrious Client." In the modern retelling, "Shinwell is a former drug dealer who wants to reform," says Ellis. "At heart, he's a good guy. He's just not used to living an upstanding life."
RELATED: Elementary: Holmes Learns to Trust Watson's New Protégé in Season 5
Now that he's consulting on cases with Joan Watson (Lucy Liu) and Sherlock Holmes (Jonny Lee Miller), "Shinwell is adding a little grit to the normal proceedings," says Elementary's creator, Rob Doherty. But he won't be a supporting player forever. Hints Doherty, "As we get further into the season, we'll realize Shinwell is carrying a bit more baggage than we understood. He becomes a case unto himself." Good thing he's hanging around Sherlock.
Elementary, Sunday, Oct. 23,10/9c, CBS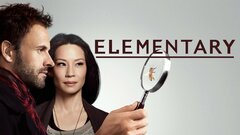 Powered by