'Elementary': Holmes Learns to Trust Watson's New Protégé in Season 5
Sherlock Holmes (Jonny Lee Miller) is feeling nervous as Elementary's fifth season opens. "Joan Watson [Lucy Liu] will have been a detective longer than she was a sober companion," says executive producer Rob Doherty, "and Sherlock is concerned about whether she's still enthusiastic about the work they share." Luckily, there'll soon be enough drama to keep her more than motivated, thanks to one Mr. Shinwell Johnson (True Blood's Nelsan Ellis).
The character was introduced in the same Arthur Conan Doyle story as Kitty Winter, who appeared in the series' third season. "An ex-con like the original, our Shinwell ran with a gang, shot someone he shouldn't have and wound up spending 10 years in prison," explains Doherty. Joan, then a surgeon, saved his life after he himself had been shot multiple times.
RELATED: CBS Renews Scorpion, Elementary and Nine Other Shows
Shinwell's recovery "was one of Joan's most career-defining successes," says Liu. "He reenters her life when she goes to him for information about a convict he'd known in prison." She sees him struggling to get his life back on track and offers to help. In return, Shinwell wants to assist the detecting duo with their caseload. "There's a big problem, though, in sending Shinwell back to the old places and people he used to do drugs with," Ellis warns. "You can't be around alcohol if you're an alcoholic."
Sherlock has his doubts about Joan's new helper. "But out of respect for her, Sherlock gives her space to make her own decisions," says Liu. The team's NYPD ally, Det. Marcus Bell (Jon Michael Hill), is also wary. He knows firsthand how tough it can be to reform a recidivist, having dealt with his relapsing older brother. "I always say the show is about broken people in repair," Doherty says. "But we've never applied that to someone who was a criminal. It will be an interesting experiment."
RELATED: CBS Shifts Elementary to Sundays
Hopefully, Shinwell's underworld connections will be of help when Sherlock is abducted and forced to work for a street gang in Episode 2. "They want Sherlock to find the person who killed one of theirs so they can exact their own kind of justice," Doherty says. "Sherlock and Watson soon learn the case involves one of the most famous objects in history." Now that sounds like a case tailor-made for the famous gumshoes.
Elementary, Season Premiere, Sunday, October 2, 10/9c, CBS.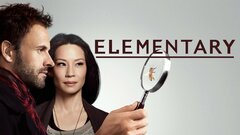 Powered by