'Celebrity Name Game': Mark-Paul Gosselaar and Breckin Meyer Try to Name Famous Duos (VIDEO)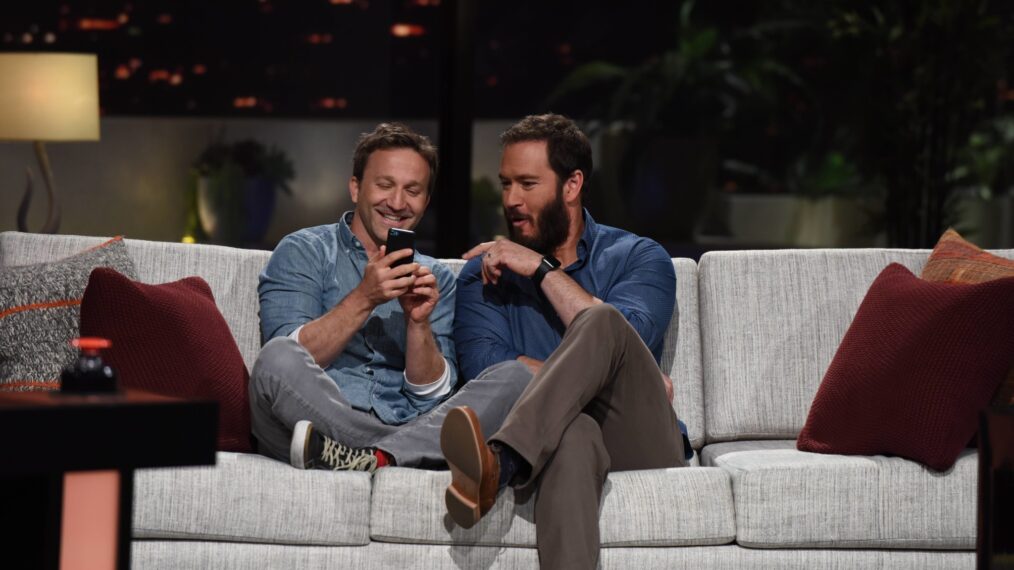 It is true when they say: In order for a relationship to work onscreen, it has to work off-screen; this can definitely be said for former Franklin & Bash costars Mark-Paul Gosselaar (Pitch) and Breckin Meyer. The duo are among the many celebrities featured on the third season of Celebrity Name Game, hosted by the ever hilarious Craig Ferguson. In a game that requires communication, Gosselaar and Meyer are nearly telepathic.
RELATED: Survey Says: America Loves Game Shows!
In the exclusive clip below, watch as the friends try and name other famous pairs in a web-exclusive round. It's especially funny because for one of the entries, Meyer uses the clue "What we used to do on set." We'll let you find out which one that is:
Celebrity Name Game, check local listings at celebnamegame.com.