'New Girl': Guess Whose Junk is Being Exposed? (VIDEO)
In the world of New Girl, not much beats a scandalized Schmidt (Max Greenfield). And in tonight's episode, Winston (Lamorne Morris) clues the loft's persnickety answer to Niles Crane into something so shocking, it inspires a Schmidt-perfect shark-autopsy analogy: The gang's secret kitchen junk drawer.
Of course, it's not just junk in there. The newlywed also finds an old letter to his bride Cece (Hannah Simone) that is sure to open up a can of worms even messier than the drawer it came from.
New Girl airs Tuesdays at 8:31/7:31c on Fox.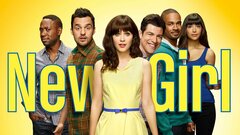 Powered by