'Superstore's' Ben Feldman on Playing the New Guy and the Tight-Knit Cast
A look at Superstore's scene stealer, Ben Feldman:
Who He Plays
Feldman plays Jonah, the newest employee at the St. Louis branch of fictional superstore Cloud 9. After spending the first season trying to adjust to his surroundings, Jonah has formed a cautious friendship with his coworker and potential love interest, Amy (America Ferrera). "There's more of a unity between them," Feldman says of their current relationship. "It feels happier and nicer and there's more acceptance. Which is kind of an interesting dynamic when we spent all of Season 1 watching him be the outsider."
RELATED: People Keep Telling Ben Feldman He Cut Off The Wrong Body Part on Mad Men
Where You've Seen Him
He played guardian angel Fred on Lifetime's Drop Dead Diva, scored an Emmy nomination for his role as the troubled Michael Ginsberg on AMC's Mad Men and recurs as attorney Ron LaFlamme on HBO's Silicon Valley. "I've been on other shows, and it usually takes people a minute to start coming up to me for a specific character," Feldman says. "[With this] we started airing, and then people were like, 'Superstore, I love that!'"
Why We Love Him
Feldman had the unenviable job of portraying the new guy, but his effortless charisma has made Jonah's quick transition to the employee inner circle wholly believable. Ferrera certainly enjoys the spark between them. "I think it's fun for us, because we don't even have to play into the romance and the chemistry for the audience to see it and want it," Ferrera says. "There is a natural chemistry, and it's always there."
RELATED: Superstore: An Accidental Strike, Amy and Jonah's Relationship Grows and More
The Cast That Plays Together Stays Together
Sure, steady employment is cool and all, but Feldman has another reason as to why he wants the comedy to be a ratings smash. "It's nonstop fun," he says of the tight-knit cast, which recently vacationed together in Las Vegas. "Everyone is best friends. It really is like a family. It'd be very depressing if we [got canceled and] disappeared into the Hollywood machine of other roles and shows."
Superstore, Thursdays, 8/7c, NBC.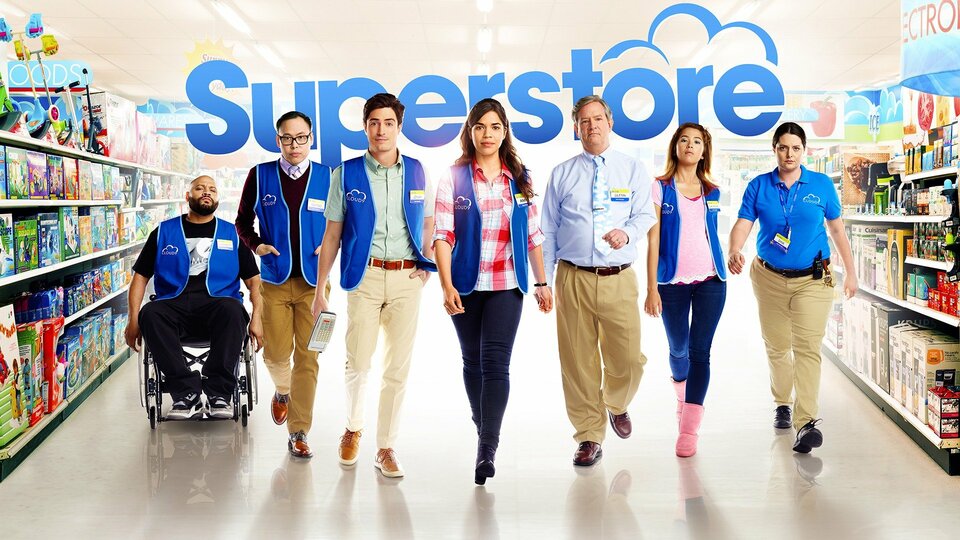 Powered by