What's Worth Watching: 'And Then There Were None', 'The Big Bang Theory', 'Regular Show' and more for Monday, September 26.
And Then There Were None (Streaming on Acorn TV): As I wrote when this BBC miniseries aired on Lifetime in March, "if you (like me) have long been waiting for a version [of Agatha Christie's landmark 1939 suspense masterpiece] that lives up to Christie's fiendishly constructed and ruthless executed maze of grisly mayhem, rejoice. This None has everything." Acorn is presenting this thrillingly satisfying production in its original three-part format, the better to tease us through the macabre machinations as eight guests and two creepy servants are lured to a remote island mansion where their secrets are exposed and the bodies start dropping. None of these victims are innocent, but with an all-star cast that includes Poldark's smoldering Aidan Turner, Game of Thrones' sinister Charles Dance, plus Miranda Richardson and Sam Neill, to name just a few, this is a wonderful wallow in British intrigue.
The First Presidential Debate (9/8c, all major broadcast and news networks): The stakes couldn't be higher, and the scrutiny any more intense on moderator Lester Holt from NBC News, as Hillary Clinton and Donald Trump face off in the first of three one-on-one debates. Many are expecting this to be the most-watched event of its type in TV history, perhaps of Super Bowl proportions. This is also a bonanza for late-night hosts, as Comedy Central's The Daily Show With Trevor Noah, CBS's The Late Show with Stephen Colbert and NBC's Late Night With Seth Meyers all plan to go live after the debate with of-the-moment commentary.
Inside Monday TV: Why was an Air Force colonel (Breaking Bad's Dean Norris) knocking on Wolowitz's (Simon Helberg) door in last week's premiere of CBS's The Big Bang Theory? We'll find out in this week's episode (8/7c) when they come face to face. … The eighth and final season of Cartoon Network's Regular Show (8/7c) sends Mordecai, Rigby and the gang into outer space, where they'll stay and fight intergalactic evil till the end.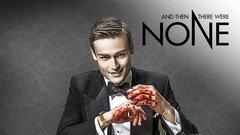 Powered by