Monday TV Ratings: 'The Bachelor' Tops Night But Is Down From Premiere
In the second week of Matt James' search for love, The Bachelor slipped both in the key demo (1.1 rating among adults 18-49) and viewers (4.6 million). Meanwhile, The Good Doctor returned down from its fall finale.
Elsewhere on the night, All American Stories on the CW debuted to a 0.1 rating and 376,000 viewers.
Here's the breakdown for Monday, January 11, 2021 (numbers are fast-affiliate based):
| | | | |
| --- | --- | --- | --- |
| Time | Show | Adults 18-49 Rating | Total Viewers (millions) |
| 8 p.m. | The Bachelor (ABC) | 1.2 | 5.0 |
| | The Neighborhood (CBS) | 0.6 | 4.0 |
| | Ellen's Game of Games (NBC) | 0.5 | 3.0 |
| | 9-1-1 (Fox) | 0.4 | 2.2 |
| | All American Stories (CW) | 0.1 | 376,000 |
| 8:30 p.m. | Bob ♥ Abishola (CBS) | 0.4 | 3.3 |
| 9:00 p.m. | The Bachelor (ABC) | 1.0 | 4.2 |
| | All Rise (CBS) | 0.3 | 2.5 |
| | The Wall (NBC) | 0.5 | 2.7 |
| | 9-1-1: Lone Star (Fox) | 0.4 | 2.1 |
| | Penn & Teller: Fool Us (CW) | 0.1 | 435,000 |
| 10 p.m. | The Good Doctor (ABC) | 0.5 | 3.9 |
| | Bull (CBS) | 0.3 | 2.9 |
| | Weakest Link (NBC) | 0.5 | 2.4 |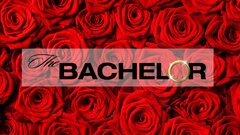 Powered by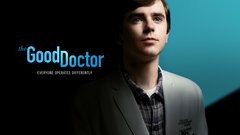 Powered by