'Chicago Fire': Intense Challenges for Firehouse 51 in Season 5
As if firefighting weren't nerve-racking enough, add a crazed ex-husband, an escalating feud and several life-changing decisions to the mix and you've got the intense challenges facing the brave folks of Firehouse 51 in Chicago Fire's fifth season. Here's what to expect:
Burning Love
Trouble lay in wait for new couple Lt. Kelly Severide (Taylor Kinney) and fellow firefighter Stella Kidd (Miranda Rae Mayo) as they settled into bed together in the tense closing moments of Season 4. Kidd's ex-husband, Grant (Guy Burnet), was lurking in the apartment with a large knife. "Grant's become jealous and unhinged, but he had been a special part of her life," Mayo says. "So Kidd insists that she take the lead in handling him." What happens as a result will affect her romance with Severide. Especially since, adds Mayo, "their relationship thus far has basically been all about having a good time."
"They have respect, friendship and attraction for each other," says executive producer Michael Brandt, "but neither is ready to settle down. They will have to look inside themselves and figure out where to go from here."
Meanwhile, Lt. Matt Casey (Jesse Spencer) and newbie firefighter Gabriela Dawson (Monica Raymund) have committed to raising foster kid Louie (played by twins Aiden and Austin Cohen) together. "Casey has finally found his identity as a father and a partner," Raymund says.
After the couple's brief separation and temptation from Casey's political adviser Susan Weller (Lauren Stamile)—who will return to cause some drama—"it's fun for the writers to do something good for Casey and Dawson," says Brandt. "They start the season firmly entrenched as a couple. They're even thinking about having a kid of their own and marriage."
Not that there won't be some speed bumps ahead, the first of which makes her question her goal of being a firefighter. "It was Dawson's dream," says Raymund, "but her priorities have suddenly shifted." Especially after a close call on the job with Casey. "We're going to explore what kinds of choices she'll have to make." She could always consider going back to the relative safety of the firehouse ambulance. "Brett [Kara Killmer] and Dawson could become the dynamic duo that now-gone Shay [Lauren German] and Dawson were in earlier years," Brandt says.
Speaking of Brett, the EMT and Chicago P.D. detective Antonio Dawson (Jon Seda) start to spark this season. "Their characters are both so sweet; we think they'll be a good match," Brandt says. "What better than to have Brett and Antonio fall for each other while Brett is riding with Antonio's sister in the ambulance? They meet on a call and kick ass together. Out of that come starry skies, bluebirds and rainbows. We'll let that play for a while."
Fresh Faces
Look for Severide to make an unlikely friend—a social-media phenom named Travis Brenner (Scott Elrod, Grey's Anatomy). "Travis throws great parties, hangs out with hot women and rides around in fabulous cars," Brandt says. "Hanging out with an all-American dude like Severide is good for his brand." All this partying, however, threatens to drag the lieutenant down. Teases Brandt, "Travis is the devil on one shoulder and Kidd is the angel on the other."
Meanwhile, Chief Boden's (Eamonn Walker) long-estranged teenage stepson (Juan Lozada) starts hanging out at the firehouse. He wants to reconnect with the man who helped raise him and he's thinking about becoming a firefighter. "It's a very emotional journey for both father and son," Walker teases.
House On Fire?
The feud escalates between Boden and Jimmy Borrelli (Steven R. McQueen) as the young EMT still blames the chief's bad call for his older brother Danny's death on the job. "Jimmy will go to every end to make sure that Boden pays for what happened to Danny," Brandt says. To start, he brings his complaint to a superior. "There's debate throughout the department as to whether Boden made a bad call," Walker says. "And when the chief temporarily takes Jimmy off the ambulance so he can pull himself together, it makes Jimmy angrier." The real question is: Will the hotheaded Borrelli make a move that will turn his temporary leave into permanent exile?
Chicago Fire, Season Premiere, Tuesday October 11, 10/9c, NBC.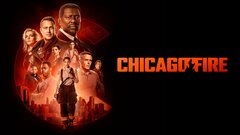 Powered by