CBS Shifts 'Elementary' to Sundays to Make Room for 'Rush Hour'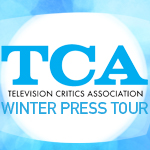 Elementary is moving to Sunday, my dear Watson.
The whodunit is moving to Sundays in March in order to make room for the premiere of Rush Hour, CBS' new take on the hit movie franchise.
Rush Hour will premiere Thursday, March 31 at 10/9c, while Elementary is on to Sundays at 10/9c starting March 20.
That displaces CSI: Cyber, which will get two special Wednesday at 10/9c showings on March 2 and March 9, filling the slot as a bridge between the season finale of Code Black on Feb. 24 and the premiere of Criminal Minds: Beyond Borders on March 16.
That's a premiere date switch for Beyond Borders, which was previously scheduled to bow on March 2.
CBS hasn't yet revealed its plans for Person of Interest. The network has already announced its other midseason plans.