What's Worth Watching: Preston Sturges Films on TCM, 'Holy Hell', 'Sex&Drugs&Rock&Roll' and more for Thursday, September 1
Directed By Preston Sturges (8/7c, TCM): A visionary humorist/satirist, writer-director Sturges produced an astonishing run of classics in the 1940s, which were often out of step with the times with their barbed wit, which makes them timeless entertaining today. Three of his masterpieces run consecutively: 1941's The Lady Eve (above), starring the peerless Barbara Stanwyck in her prime as a cardsharp with an eye on naïve scientist Henry Fonda; and two from 1942: Sullivan's Travels (9:45/8:45c), starring Joel McCrea as a filmmaker who goes to extremes to see the "real" America, and the screwball farce The Palm Beach Story, with Claudette Colbert.
Holy Hell (9/8c, CNN): This festival-favorite documentary makes its TV premiere, unveiling life within a Hollywood cult as seen by disillusioned former member Will Allen, who was the Buddhafield's videographer for more than two decades before he got out. His footage tells the story of how Allen and his fellow cultists fell under the sway of a charismatic narcissist known as Michel.
Sex&Drugs&Rock&Roll (10/9c, FX): The raucous rock comedy ends its second season with a bit of a what-next cliffhanger, as Gigi (Elizabeth Gillies) decides to take the band in a new direction, while Johnny (Denis Leary) goes off on his own solo project.
Inside Thursday TV: CBS' long-running hit daytime soap The Young and the Restless achieves another milestone with its 11,000th episode, (12:30/11:30c and PT) featuring special appearances by co-creator Lee Phillip Bell and Star Trek's Nichelle Nichols. … After so much carnage, ABC's Battlebots (8/7c) crowns a new champion in a two-part finale. … Jim Cramer reports CNBC's Ground Zero Rising: Freedom Vs. Fear (10/9c), about the rebuilding of the World Trade Center and the accompanying transportation hub in the wake of the 9/11 devastation.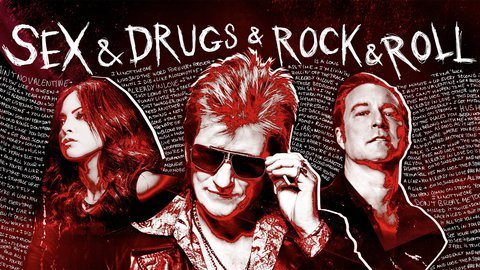 Powered by