'Z Nation' Comes Back With a 'Magnificent Seven'-Inspired Flashback Episode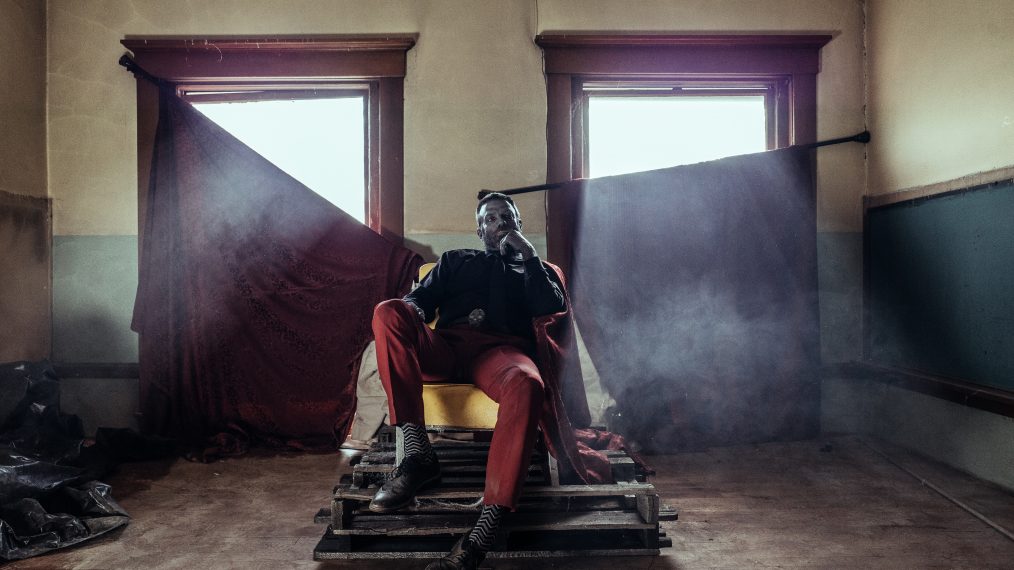 Z Nation, Syfy's wicked dramedy about the zombie apocalypse, has earned a devoted following for bending the genre. So it's no wonder that the series' version of a love letter to fans—kicking off Season 3 with a splashy two-hour premiere—is a tad twisted. As in, it's not even gonna attempt to address any of the cliffhangers from last December's finale.
"The whole episode is a movie-style flashback inspired by The Magnificent Seven," explains executive producer Karl Schaefer. "We're telling a previously unseen story that would've taken place early in Season 2."
RELATED: Z Nation Season 2 Finale: Creator Karl Schaefer Answers Burning Questions
Among the upcycled plotlines? Half-zombie Cassandra (Pisay Pao) will be back from the undead, at least temporarily, offering fresh insight into why team member 10K (Nat Zang) killed her. And we'll witness some paternal moments between Murphy (Keith Allan, above)—aka the dude whose zombie-proof blood could be the key to a humanity-saving vaccine, if he ever stops being such a jerkwad—and his bouncing half-breed zombaby, Lucy.
But perhaps best of all, a new villain named The Man (Joe Gatz) will be introduced, and he will become the season's main baddie. Says Schaefer, "He's super ruthless, dangerous and crazy in a really fun way."
RELATED: Anthony Michael Hall Controls a Cult on Z Nation (VIDEO)
Oh, and he's also in cahoots with the citizens of Zona—the island where the ultrarich have gone to escape the flesh-eating hoi polloi. Naturally, that will be a hot topic when the present-day action resumes next week, and Schaefer promises that viewers' patience will be rewarded. Expect answers to burning questions like whether 10K is still alive, the fate of Murphy and his fledgling army, the identity of the mystery figure whose radio beacon Citizen Z (DJ Qualls) encounters in the North Pole and why would-be heroes Warren (Kellita Smith), Doc (Russell Hodgkinson), Addy (Anastasia Baranova) and Hector (Emilio Rivera) have been captured by a pan-Asian militia. Consider the stage set for the freakiest developments yet.
"We're going to make you laugh, make you cry and totally gross you out," Schaefer says. "You're going to feel like you did something with your Friday night."
Z Nation, Season Premiere, Friday, September 16, 8/7c, Syfy.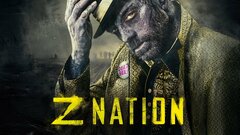 Powered by