Smithsonian Channel's 'Building Star Trek' Looks at Enterprising Tech and That Landmark Kiss (VIDEO)
It's truly Enterprise-ing! Smithsonian Channel will pay tribute to the 50th anniversary of Star Trek with the two-hour special Building Star Trek (Sunday, September 4, 8/7c), focusing on the wildly prescient technology seen in the 1966-69 sci-fi series. Hand-held communicators, desktop computers and touch screens were among the many gadgets that debuted on Star Trek long before they were invented and became part of everyday life.
The special will also profile a new generation of scientists and engineers who are pushing the bounds of physics to make other concepts first seen on Trek—medical tricorders, cloaking devices, tractor beams and warp drives—into 21st century realities.
RELATED: Star Trek Convention Beams Into NYC
But it's not all tech, all the time. Building Star Trek also serves up some great dish: Series regular Nichelle Nichols (Lieutenant Uhura) looks back on the 1968 episode "Plato's Stepchildren" and her notorious interracial kiss with William Shatner (Captain Kirk)—and she reveals why she didn't think it was all that controversial! Here's an exclusive preview: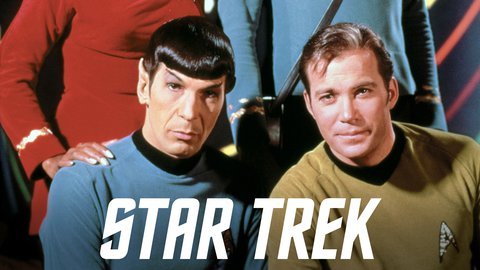 Powered by