What's Worth Watching: 'The Night of', 'The Strain', 'Fear the Walking Dead' and more for Friday, August 26 thru Sunday, August 28
The Night Of (Sunday, 9/8c, HBO): Richard Price and writer-director Steven Zaillian's excellent legal drama concludes with an expanded 95-minute episode, presumably deciding the fate of murder defendant Naz (Riz Ahmed) in his trial, where a new controversy embroils the defense, putting lawyer John Stone (John Turturro) on the hot seat. Here's hoping HBO orders a second season of this limited-series anthology—strong ratings and rapturous reviews should make that a given—and that whatever the focus of a second season, it avoids the pitfalls of True Detective.
The Strain (Sunday, 10/9c, FX): There are some very creepy moments in the third-season opener of this urban vampire-apocalypse thriller, which is now pretty much a giddily graphic war-zone melodrama, with a quarantined Manhattan a new Ground Zero in the embattled humans' fight against an ancient evil. If those projectile tongues and insidious worms weren't enough, the Strigoi are also moving a lot faster, including in an unnerving catacombs sequence reminiscent of Doctor Who's classic "Blink" in its ability to make you jump. Trying to numb his pain over losing Nora and the kidnapping of his son by his monstrous ex, Dr. Ephraim Goodweather (Corey Stoll) battles the bottle while considering whether to betray his team and put all of humanity at risk on the behalf of one missing boy.
Fear the Walking Dead (Sunday, 9/8c, AMC): While Nick (Frank Dillane) adjusts to life in his new Mexican community, where the locals have adopted a bizarre religious philosophy regarding the undead, the focus thankfully expands to include the other members of Nick's family: Madison (Kim Dickens) and Alicia (Alycia Debnam-Carey), who take refuge in a seemingly abandoned hotel with Ofelia (Mercedes Mason) and Strand (Colman Domingo). You'd think they'd know better than to while away what seems like hours—time literally stops—getting drunk and jawing existentially about false hope, life and death. You'd think wrong. For the record, Travis (Cliff Curtis) and son Chris (Lorenzo James Henrie) are still MIA, and won't be seen until next week. Not that they've been missed.
MTV Video Music Awards (Sunday, 9/8c, MTV): The annual throwback to the days when MTV still focused on music, this year's awards show moves for the first time to New York's Madison Square Garden. Beyoncé leads the field of nominees with 11, including Video the Year for "Formation," but it's Rihanna who'll command the spotlight when she receives the top honor of the Michael Jackson Video Vanguard Award (which Beyoncé previously won), performing highlights from her career. If everyone in the audience is on their best behavior, what a disappointment that will be to fans of this raucous event.
Inside Weekend TV: ABC's 20/20 (Friday, 10/9c) features Brian Ross and the Investigative Team's report on the 2013 kidnapping by ISIS of aid worker Kayla Mueller, her parents' efforts to see her freed and their frustration with the U.S. government. … High kitsch alert: Hallmark Channel's Summer of Dreams (Saturday, 9/8c) stars former '80s pop star Debbie Gibson as a former '80s pop star named Debbie, who moves back (as they always do) to Ohio, where she becomes a high-school music teacher and falls for the guidance counselor. School of Pop, anyone? … Nat Geo WILD launches a monthly wildlife-preservation initiative, Mission Critical, with Panda Babies (Sunday, 8/7c), following efforts to nurture these endangered creatures (only 1,600 giant pandas are believed to exist in the wild), including a panda maternity ward in China.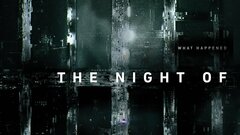 Powered by